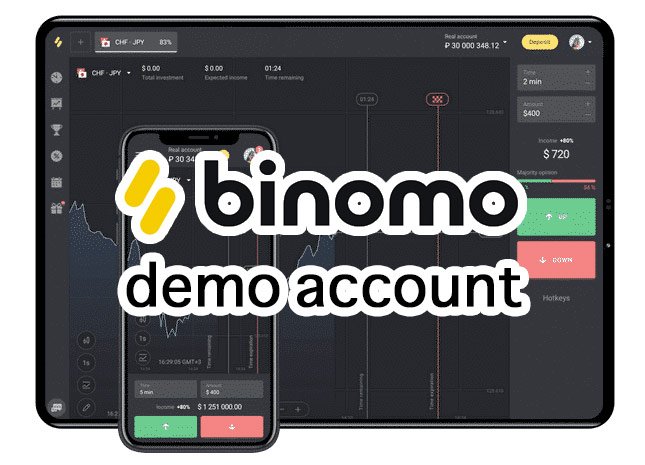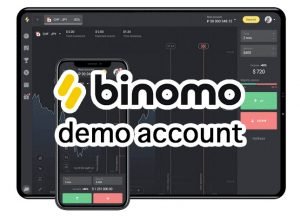 When it comes to binary options trading, education and your level of experience are crucial to success. This is the main reason why it's best to invest in education and training if one wants to make a mark in the business.
When it comes to education, you can easily count on resources and educational programs available online. Beefing up one's experience in trading is a different story.
Not everyone has the money to spend on real-money trading to test a few strategies. And even if he does have the funds, the process is not re-assuring.
The outcomes of the trades are unpredictable; they can bring in a few returns or result in massive losses.
But with the availability of simulators and free demo platforms from top brokers like Binomo, beginners can now gain experience without the usual risks. If you open a demo account with Binomo, you are given the chance to explore and test trading processes risk-free.
Read our Binomo review
Broker
Info
Bonus
Open Account
USA Allowed

No


Regulation:
Demo Account:

Yes


Min Deposit:

$ 10


Minimum Trade Amount:

$ 1

FREE DEMO AND LOW MIN DEPOSIT
Trade Now! Read Review
How to enjoy the free demo account from Binomo?
If you're interested, simply complete the registration form here by providing your personal information including the email address. Once the details have been submitted, the brokerage company will then register the account. This account is free of charge but will allow you full access to its demo platform including extra tools and other functionality.
What you can get from the free demo account?
Once your registration has been completed,  you will get full access to the company's trading terminal. You can use and test a few tools and functionality on the platform without using real money.
This means that your Binomo demo account will serve as your initiation to trading. When you open the platform, the first page will display the interactive step-by-step instructions on how to use the platform and the procedures involved in the binary options contract.
If you proceed to the trading platform, you will get access to trading terminal tools and functions. These are the same tools that are used in real money trading. For a start, you will be credited with a $1,000 fund which you can use to test trades and gain experience along the way.
Once the funds have been used, you are given the option to top-up the fund using a touch of the button. There's no limit to the number of top-ups that you can do on your account.
Also, the free demo account by Binomo allows you to test a few trading strategies without using your money or making a deposit. Using the credited virtual money, you can easily test the effectiveness of the strategies and verify other principles in trading. The free demo account can serve as a 'playground' where you can access different tools and functionality which can help explore different assets and payouts. And since you have access to a platform that's used in real money trading, you can easily get the training which can boost your profits in the future.
With the free demo version of the Binomo, you can test a few strategies and trading principles without a cost. This is not just a simulator that can boost your knowledge of trading; it's also a platform where you can assess and correct your trading mistakes.
Author