WebMoney is a popular e-wallet that can be used when depositing and withdrawing funds at IQ Option trading platform. This is also used as a popular online payment option for paying products and services. With WebMoney e-wallet, you can store, send, receive money and, as mentioned use your funds to pay for goods and services.
In this guide, we will have a look on that, how to use the WebMoney for depositing and withdrawing money at the IQ Option platform.
How to Set-Up Your Account? 
First, as always, you need to register for an account to use the service. To register, go to their official website https://walletwmtransfer.com/. Click 'Sign up' to start the registration process. You may also change the language before you can start the procedure.
To create your account, you need to provide and confirm the password and phone number. Once confirmed, you can now use your e-wallet.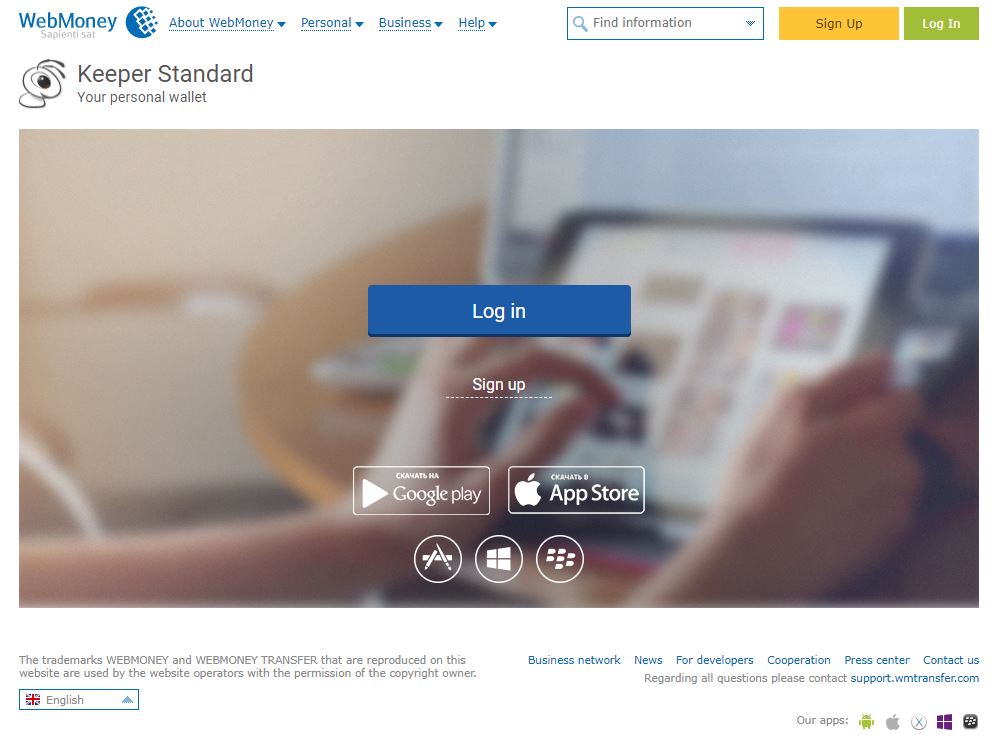 You can use from different currencies when completing your transactions using WebMoney. But if you want to use WebMoney together with IQ Option, you can select just from WME, WMR, and WMZ. WME stands for EUR, WMR stands for RUB, and WMZ stands for USD. You have the option to choose two currencies (EUR and USD for example). Each wallet has its own address.
Your WMID number will be displayed on top of the page which serves as the identifier for your account. Remember, this is not the address of your purse, hence this is not the address where the money will be sent.
AS you can see at the image below, your WebMoney address is composed of a letter that identifies the currency and 12 more figures. You are required to complete the form when sending funds using your account. Once the purse has been set-up, then that's the time you can process payments.


How to Deposit to IQ Option? 
To deposit, you need to select the purse of the preferred currency and choose your payment method. The payment method will depend on your location.
Once the funds have been transferred, then that's the time you can use it fund your IQ Option account.
To complete this step, you need to go to the deposit page of the IQ Option platform and select WebMoney as the preferred payment. At the IQ Option platform, you need to select the same currency as your WebMoney wallet is.
The platform will then direct you to the WebMoney login page. Here, you can sign in and complete the transaction. Your funds are then credited instantly to your balance.
How to Withdraw money
To withdraw your funds, you need to visit the Withdrawal page of the IQ Option platform and select WebMoney and the appropriate currency. Complete the details required like purse number and amount to be withdrawn a click on "withdraw funds"
Once the funds have been transferred to the WebMoney wallet, then you can withdraw the money from the e-wallet to another e-wallet or a bank account. You can choose your withdrawal option by choosing 'Transfer' in WebMoney platform. 
Fees with WebMoney 
Transactions made on IQ Option are free of charge, but WebMoney may impose certain fees or commissions. You can check out the applicable fees here. The commission will depend on your chosen payment method and currency.
We hope that this guide helped you! Wish you good luck in trading.
Start trading with IQ Option today!
Broker
Bonus
Min Deposit
Payout
Review
Open Account



FREE DEMO ACCOUNT

$ 10
Up to 100 % !*
Review
Trade Now!
*in case of correct prediction
RISK WARNING: YOUR CAPITAL MIGHT BE AT RISK
Author