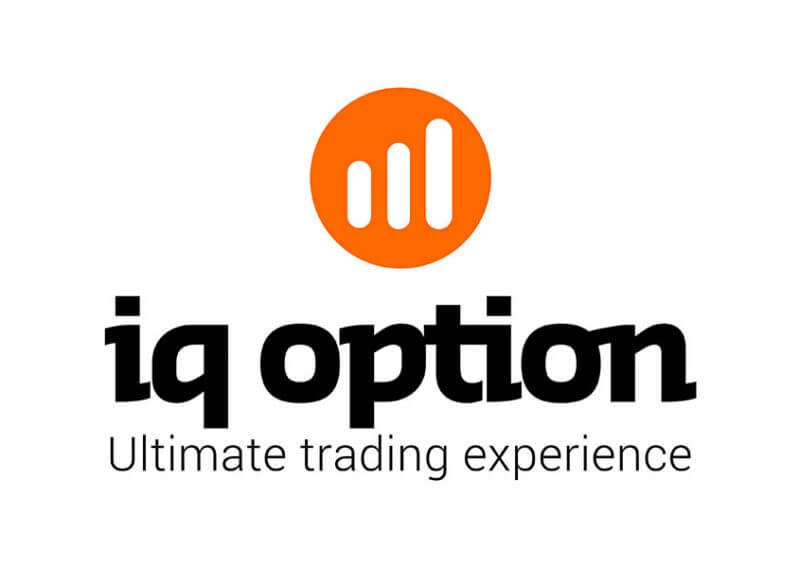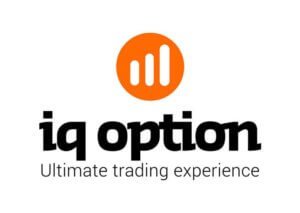 As you know the movement of asset prices can be influenced by many factors. Some of the most common factors that can influence the price are micro and macroeconomic reports, public information, and even political news and others.
As an informed trader and investor, you should be always informed of these potential things that can move the price. At all the time you need to stay ahead of the competition. But where you can find this information and how can you be sure where to exit or enter the trade? How will you know what market information to pick and use?
In this article, we'll help you understand market analysis with IQ Option broker.
Broker
Bonus
Min Deposit
Payout
Review
Open Account



FREE DEMO ACCOUNT

$ 10
Up to 100 % (in case of correct prediction)!*
Review
Trade Now!
*in case of correct prediction
RISK WARNING: YOUR CAPITAL MIGHT BE AT RISK
Market analysis by IQ Option
When you open the IQ Option platform, you can use their built-in Market Analysis tab. This section presents really interesting information (market/opportunity analysis) and news that might be helpful in your trading activities. See image below – here you will find market analysis tab.
The Market Analysis section is shown in the red square above. If you click this section, you will gain access to all markets analysis that you can read. Here, you can read on Earnings Calendar, Forex Calendar, and Crypto Calendar. You can also see there a section with the most popular assets and other articles. When you click on content, you will notice the number of readers and the general market sentiment. This is how each information is displayed:
As you see at the image above, you can see sorted the most popular assets on IQ Option's platform. You should really check and try this out, you can find there very useful information.
Forex calendar
Besides other, you will find the Forex calendar that will offer you very interesting information about the macroeconomic reports that are distributed on a weekly and monthly basis. You will also find there information about meetings, conferences, and summits and other useful information.
Each report will identify the currency pairs that may be affected during the release of the report, the current and previous forecast, and even the level of importance as represented by the number of dots (1,2 or 3 dots). Since this is the forex trading calendar, double-check the date and time of the report and also the time zone. It should always match your time zone.
Earnings calendar
Another important resource that you will find in the platform are the financial statements of companies. These are public documents that are released by publicly-traded companies every quarter. These earning calendars will tell you about past and planned earnings the same as the forex calendar.
These calendars are important because these are either released to the general public before or after the markets open. So you can use this information in behalf of your trades. The best will be if you check out the IQ Option calendar by your own, on their platform. Check the calendar find out information about the release of reports or to know which reports have already been published. Also, you can rely on the forecast and the asset change in the last 24 hours. The image below shows how the information is displayed:
Cryptocurrency Calendar
This type of calendar is similar to the others. It will also indicate the summits and other meetings that could help you define the direction of all cryptocurrencies in the market. Also, the mentioned calendar will describe the prospects of different currencies and ranking these in terms of importance. You will also find a link in this section that will allow you to learn more information about the trends in cryptocurrencies.
Asset Information Over News
You can also, instead of locating news stories, directly choose an asset and access the information associated with it. Simply click the asset of choice and you will be given a lot of information. The image below shows where you will find the information about the asset. Click on it and you will unroll whole information about the asset.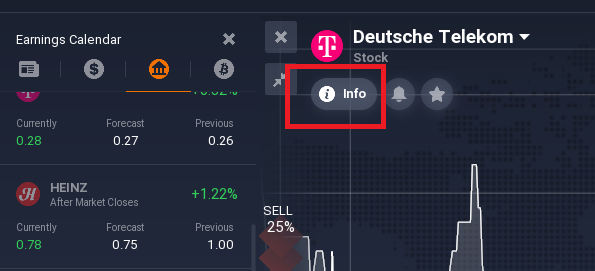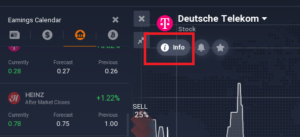 You will find a separate tab for each asset and each section features news articles. With this arrangement, you no longer need to leave the platform to get the information that you need (as you see on the image below).
Some of the information that you may access include trading schedules, spread and multipliers, and overnight rates. It is also possible to check out the investor's sentiments on a specific asset. There is other information available on the section which can help you learn more about your chosen market.
All these trading tools and market analysis are great, but as a responsible investor and trader, you should never predict your trades just based on this information. Always try to have something more, it will help you to make your trade successful.
Are you impressed by IQ Option broker? That's not all – this broker can do much more. Really, find out by yourself.
Start trading with this broker today!
Broker
Bonus
Min Deposit
Payout
Review
Open Account



FREE DEMO ACCOUNT

$ 10
Up to 100 % (in case of correct prediction)!*
Review
Trade Now!
*in case of correct prediction
RISK WARNING: YOUR CAPITAL MIGHT BE AT RISK
If you want to know more about IQ Option broker don't hesitate to check our articles about IQ option broker:
Author