Zoomtrader

Do not ever trade with this broker
Broker Zoomtrader has never been one of my favourite brokers. This is because of its poor image based on what I have heard from other traders. To see how much this is true we have made a hard test and this review will explain everything. First of all, Zoomtrader has received numerous penalties from relevant authorities. The CSOB report 2012 says that the company was prohibited to take on new traders from the Czech Republic, which the broker continues to do.  All what they did was deleting Czech from among the languages and that's it.
In early 2014 Zoomtrader received penalty from CySEC worth $15.000 for offering binary options trading to Europeans without having a valid license. All brokers based in Cyprus are subject to regulation i.e. are supposed to play fair. But "playing fair" is obviously something these guys dislike. What they like is to cheat and steal money from people. To make it possible they have moved their offices to the Caribbean, where they do not need any CySEC regulations.
Zoomtrader CySEC, CNB and further regulations
Despite exhibiting lists containing various regulatory authorities (source) at Zoomtrader's web site, it's all only pretension. In reality, neither Zoomtrader nor their partner firm Zoompartners Ltd. is subject to any of the regulations.
Click on the item displayed next to the Czech national flag and you will get to the web site (picture on the right-hand side). Nice words in the documents about regulation vastly differ from the reality. The trick is in the fact that the regulated entity is not Zoomtrader, but a company whose name is Novox Capital Ltd.
After a small research and surfing over the internet, we found out that this company has nothing to do with zoomtrader. It only provides brokers of OptionBIT and OptionXP, similarly infamous for their dishonest practices.
Zoomtrader's fraud penalised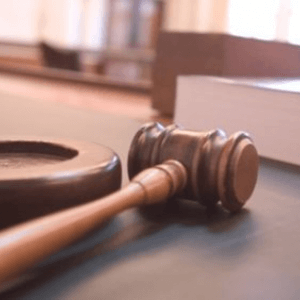 Last year this scam broker was fined by CySEC $15.000 because of not being licensed by this regulator.
According to the legislature, binary options trading is only allowed to brokers licensed by CySEC. Zoompartners Ltd. got out of the mess with minimum impact (…given that the top limit for such violation is twenty times bigger i.e. $350.000).
Since its foundation in 2012 the company has received an incalculable number of penalties, (…literarily incalculable so I cannot tell you any figure).
Experience with this broker
Since the early stages of my experience with binary options the only positive feedback about this broker I have ever heard came from a young lady swearing that she was making thousands of CZK with Zoomtrader.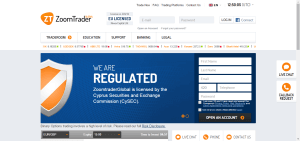 This is extremely suspicious and it rather looks like a fake. It's because the lady shortly after that published her zoomtrader sponsor code used for being paid by zoomtrader. Therefore we believe that she was one of the Marketing employees publishing her testimonial at the time of attracting Czech clients.
It is not a rare phenomenon on the internet to see an article or comment which describes a story of brokers suspending or totally stopping refunds to traders. Practices such as 60 second options expiring after 100 seconds, nearly a double, or manipulation with prices upon expiry are nothing exceptional, either.
Zoomtrader bonus
Another unfair practice of Zoomtrader is the behaviour toward clients who deposit their money. Saying this, we mean the adding of unwanted bonuses. Mainly because, the client is forced to trade a certain amount before allowed to withdraw it. The majority of these amounts is exorbitant.
Exorbitant fees were behind CySEC decision in early 2017 to impose a ban on brokers to offer any bonuses. Automatic assignment of bonuses was qualified as unacceptable. Yet, our broker does not care and escapes unhurt.
Your experience with Zoomtrader
Have you ever made trades with Zoomtrader? What is your experience? Do not hesitate to write us in section Comments so that we all can see what this broker is like. Thank you!
Zoomtrader Cons
Do not ever trade with this broker
Zoomtrader - Review author
Zoomtrader Details
| | |
| --- | --- |
| ✅ Broker | Zoomtrader |
| ✅ Website URL | www.zoomtrader.com |
| ✅ Languages | English |
| ✅ Minimum 1st Deposit | $ 200 |
| ✅ Free Demo Account | |
| ✅ US Traders Allowed | |
| ✅ Overall Score | We don't recommend trading with this broker. |
Show recommended brokers