Binary Options Scam
It's sad, but it's true. Scams are something that dominates the binary options trading market. They can be in any form – robot services or scam brokers. You have to be always prepared and cautious against all sorts of binary options scams. For your convenience, we have prepared a scam list along with highlighting the name of scam brokers.
On this page, you can find the list of non-recommended binary options brokers. Anyway, it doesn't mean that all the brokers on this list are fraudulent and steal money. We can just not recommend them for another reason. After a click on the brokers' logo, you can see the detailed information and the review. In the case you see a mistake, do not hesitate and sen dus a comment. We really value your help. Our aim is to be constantly adding new and new brokers, both reliable and on the other hand also the brokers, who have lost our trust.
in case of correct prediction
RISK WARNING: YOUR CAPITAL MIGHT BE AT RISK
A broker
 is, in the binary options world, a company that people trade with. First, a registration is needed. Afterwards, a client deposits money to their trading account and can start trading with real money. When client makes a profit, it can be withdrawn. Some 
brokers
 have an easy-to-use platform and therefore we recommend them for novice traders.
Some, however, are not worth anything and eventhough they seem nice, we don't recommend them. It migh even happen, that they will never pay out your earned money. That's why you should always check, whether a broker you chose, is not on this list.
Avoid binary option scams
Do not get hooked and do not trade with brokers listed above. On the contrary we recommend that you look at our list of recommended brokers https://xbinop.com/binary-options-brokers/ to which you don't have to be afraid to entrust your money. All brokers on this list are reviewed by us and they comply with all the rules and regulations of regulatory organs as is FCA or CySEC.
 The best recommended and verified brokers
Binary Trading Scams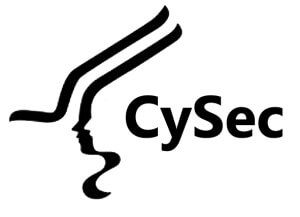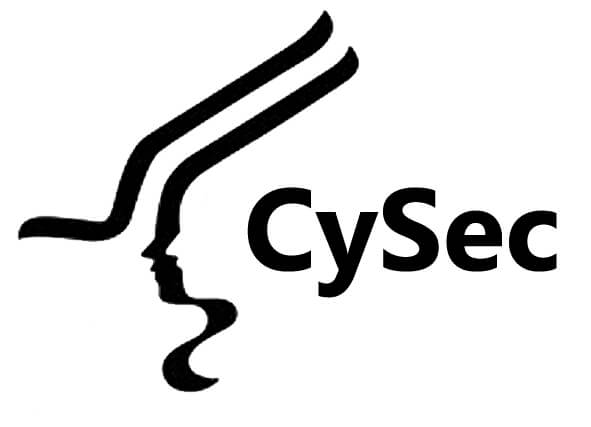 When something new launches, such as any new financial instrument, a whole lot of businesses try to get involved. Some of the businesses may be trustworthy but some may not be. This holds true in a case of binary options too. Being widely popular and famous, binary trading can be accessed by anyone. In the past, there were no ground rules indicating who can trade and who cannot. Also, it was not under any particular regulatory authority, thus making it easy for unscrupulous operators to take advantage of.
However, now the situation has changed. Better regulations are being observed now, which helps in revealing scams easily. Frequent online reviews and strong feedback systems ensure transparency. But you also have to be alert in case any shady outfit wants to trade with you. You can read more about binary options regulations here.
There are several red flags to watch out for. And some of them are highlighted below that will help you choose a reliable binary options broker platform:
What Exactly Does A Scam Mean?
From giving false information with the intent of luring into something to eloping away with all your account balances, the meaning of scam can be varied. There is no particular meaning of scam as such. It might be the binary options broker with whom you are trading is not unscrupulous but the service that he provides is fraudulent. Like, their firm doesn't let you withdraw funds on its due date or his advice are dishonest. So, at any cost, you should always avoid these kinds of binary brokers for your own safety and security.
A scam that should be avoided, too, is when people call you and tell you they will manage your funds for you. You should never trust anyone with your funds, be the master of your own destiny!
From what was said above, the main issue doesn't lie with the concept of binary options trading but with the principles of binary options brokers and other providers. So, what you need to do is chalk out a proper plan and do the needful homework before choosing any respective platform. Go through the reviews, provided they are reliable. Fake brokers reviews are also quite common; therefore you should not entirely make any decision based on the reviews. Testimonials and reviews published on a broker's website are often compromised, so don't form an opinion based on that. In fact, trader forums can also be manipulated by a particular binary broker or his website.
The best way to choose a brokerage firm is by relying up on independent, personal and comparative reviews. Select review sites that only allow real-life users to directly contact and file a problem with a particular broker, thus guaranteeing credibility and transparency to the issue. Have a look at the list of our recommended brokers for example. There's a discussion beneath every single review.
Regulation
The US recognize binary options instruments as financial instruments. So do European courts. Depending on the locations and the countries, binary trading falls or not falls under any particular regulatory authority. Some of the authorities are CFTC in the US and CySec in Cyprus.
To inspect a broker's reliability quotient, regulatory status can serve as a good indicator for those who want to avoid scams. When a brokerage firm falls under a particular standard or regulatory authority, he is bound to maintain transparency.
Don't Believe In 'Too Good To Be True' News
The trading on binary options should be done in a straightforward way. For this, the platform of trading should be reliable and quick. The profits can be predicted by carefully analyzing the market and reading the future market conditions while understanding future strategies. However, if a somebody with a binary options strategy comes to you and assures you 95% success rates then that can turn out to be a false assurance. No one can say whether you are going to strike profit or loss, as everything depends on speculation.
Read the Terms and Conditions Carefully
Having a good idea about binary trading options makes thing easy and simple. In any kind of trading, transparency is an important constituent. Read the documents carefully and give special importance to the needlessly complicated portions about a withdrawal of funds. When you are denied access to your deposits up to a certain number of trades, you need to know your position well. Guidelines regarding initial deposits should be understood fully; after all, you are investing your hard earned cash, so you deserve to know about what you are getting into.
Bonuses are also given from time to time and are widely associated with deposit retention. Though CySec has banned these kinds of deposit match bonuses, non CySec firms are at liberty to use them. However, you should always check the binary broker's terms and conditions thoroughly.
Pricing Mechanism
A fair and transparent benchmark should be followed by the brokers to set up prices. This benchmark should be based on real world market situation. If by any chance broker decides to set their own prices then you must assume that those figures have been tampered with. These unscrupulous brokers will try their level best to force you to pay higher prices, hence you must be well-guarded.
For more guidance and information on regulations and features, you can anytime read our independent reviews.
Reporting Scams
Disputes of varying kinds are reported in several online forums about trading. The complaints can be filed against the brokers directly or through online forums (Such as 24 option forum). The issues can be myriad, from encouraging poor traders to over trade to giving faulty information to price manipulation. Now, if you are dealing with unregulated brokers then little help can be provided. For all these factors, it is always advisable to establish relations with trusted binary options brokers from a country in which you reside.
Though scams have become synonymous with poor services yet you cannot ignore dishonest trading practices committed by some of the unreliable brokers. And if you have any doubts, don't trade with that particular broker. There are many honest brokers, just find one for yourself from here.
Robot and Signal Scams
Robotic services are mostly either scams or not at all recommended.
How to find out a trading strategy scam?
The Internet is flooded with handsome deals of doubling your money. You will find numerous ads, posts, and articles on how to make you rich overnight. But your conscience and think is that really possible. With such deals, obviously, there might be some hidden factors and issues which need to be considered.
Here are some tips that might help you identify a scam:
Being good in strategies doesn't mean you have the ability to be a good trader. To become a proficient trader, you need a proper system. When you plan something, you have to devise a plan of how to enter the market as well as exit the market along with managing your money. You also have to consider the present market condition and in accordance to that, you have to do everything. In a case of a strategy, the above said things will hold true except the thing said about market conditions. Binary option strategies may not be right for trading as it includes many missing information.
As marketers are sharp and shrewd, they can easily name a product as a system and give it a complete structure. Hence, you need to watch out for several factors that can make your product a complete waste of money.
Boxed System
Also known as the opaque black box, a boxed system is something that fails to make you understand how a strategy works. Suppose you have bought a product or system that says when you should trade but it doesn't specify any underlying reasons.
If a trader doesn't know the reasons behind some happenings then it is pointless to buy such products. And if such products fail to operate then you have nothing to do. Though you may gain with this product preliminary but in the long run it may sound too effective.
Think Wisely Before Going For 90% Win Rates
Some ask whether 90% win rates are possible or not. Well, the answer is you can enjoy 90% win rates but at the same time, you can also lose money with 90% win rates. However, stats can easily be manipulated with tampered figures. Some says that you can make $500 per day but in reality, they hardly make any sense.
Before investing in anything, make sure you read between the lines. What is highlighted and what is not. To understand how well you will perform you need to gather few pieces of information, like account size or capital invested, amount of profit per trade, amount at risk on each trade, percentage return,  win/loss ratio, biggest loser, biggest winner, average loser, average winner, number of trades and time period during which the strategy was tested.
Apart from all these, there are some other metrics which can help you. Now, if the company from which you ask for these bits of information doesn't help, it is time to be suspicious.
Avoid Single Direction Trading Systems
Never choose trading platforms that operates only in one direction. As markets rise and fall, you will obviously want to be a part in both the trends.
A Clear Chalked Out Conclusion
A good product or service should not only satisfy you by fulfilling the desired purpose but should also make you understand behind-the-scene modules. By having clear glimpses of the reasons, people can start trading on their own. There is no point in making customers dependent on the product itself throughout.
Don't believe in the statistics that are presented to you. Ask yourself some questions. Use your conscience to make powerful decisions. Never base your judgments on a broker's past performance. Do your necessary homework and research before buying a particular product. Also, don't forget to try out a product or service or system before you purchase it.
Articles about Binary Options Scam