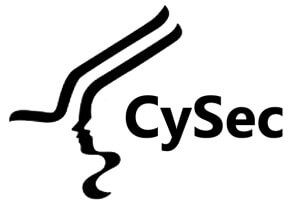 The Cyprus Securities and Exchange Commission, better known as CySEC, is a financial regulatory authority in Cyprus. As you certainly know, Cyprus is a member state of the EU. Thus, the financial regulations and CySEC operations must comply with the legislation of the European Commission (MiFID).
Surely you have noticed that recently, a remarkable number of forex companies (brokers) and binary options brokers have received their regulations from CySEC. I think that most traders consider CySEC regulation as a quality indicator and as a way of not having to worry about one's money. Besides, we've already written an article on the topic: Regulation of binary options brokers.
As I mentioned above, CySEC has experienced very strong growth in registrations and legislative changes in relation to specific financial services. This is also the reason why the changes are still under scrutiny and monitored by other EU regulatory authorities and securities dealers registered under CySEC.
History of CySEC
CySEC was established in 2001. After Cyprus joined the European Union in 2004, CySEC simultaneously become part of European MiFID regulation, which gives companies registered in Cyprus access to all European markets. But by joining the EU and adopting the Euro has significantly changed the financial regulatory framework promoted by CySEC.
On May 4th, 2012, CySEC announced a change in policy regarding classification of binary options as financial instruments. This resulted in a fact that the binary options brokers operating in Cyprus (most of them are based in Cyprus) had to be regulated. If you are trading with the broker IQ Option, you know that this broker is licensed by CySEC almost from the very beginning. Swearing themselves of being the first ones, but who knows where the truth lies.
At that moment, CySEC became the first financial regulatory authority that globally recognized and regulated binary option as a financial instrument. Couple of years later, even after the case in Netherlands, Czech National Bank has also decided on the same.
What is CySEC responsible for?
To supervise and control the operation of the Cyprus Stock Exchange and the transactions carried out in the Stock Exchange, its listed companies, brokers and brokerage firms.
Supervise and control licensed companies offering investment services, mutual funds, investment advisors and mutual funds management companies.
Further, it grants operating licenses to investment firms, including investment consultants, brokerage firms and brokers for trading binary options.
To impose administrative sanctions and disciplinary penalties to brokers, brokerage firms, investment consultants as well as to in any other legal or natural person whom fall under the provisions of the Stock Market legislation.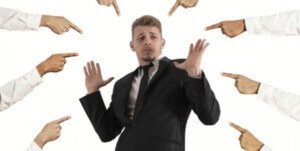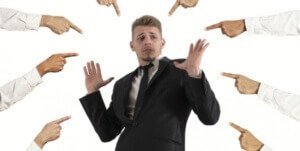 Imposing administrative sanctions means that the broker will be penalized for any proven unfair practices. I think, lately, the number of penalized brokers has decreased. I attribute it primarily to the fact that the brokers are trying to have a good reputation and not enter a "blacklist" of fined companies.
Have you ever heard about the broker OptionFair? Well, this broker has recently been fined by the Cypriot regulatory authority. It was a fine totalling € 138,000. This is a little different that getting a parking ticket, isn't it?
Criticism on CySEC
During 2014 and 2015, CySEC was largely criticised, especially from retailers and industry commentators. They argued that the organization needs a better legislation governing the regulation and monitoring of high risk investment opportunities. Critics further argue that the fines levied by CySEC tend to be smaller than those awarded by other regulatory bodies in the EU. Most of the criticism was related to the binary options brokers.
Binary Options and CySEC
In fact, the vast majority of binary options brokers are regulated by CySEC. Brokers also need this license in order to legally operate any services within the Eurozone. Brokerage companies also know that a regulation by this regulatory body will gain them confidence of many European countries and merchants.
You can check whether the broker is regulated very easily. You should find it on the website of a broker or you could request a 5-digit number (a license number) through a customer support. Entering this number on the CySEC website should show you a valid license of the broker. Here is the URL of the website, if you want to have a look: http: //www.cysec.gov.cy/
If  the broker's license can not be found on the website, then it is a sign that the broker is not fully regulated in the EU. This does not necessarily have to mean that your broker will rob you at the first possible opportunity. It might though.
What is the regulatory authority going to do next?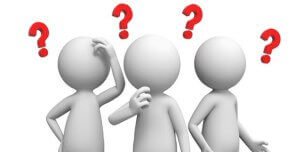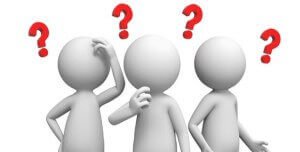 CySEC is mainly going to make big changes in the registration and regulatory processes of all registered subjects. Changes include greater transparency concerning payments, tougher fines, suspension of brokers and revocation of their licenses. Indeed, some changes had occurred a few months ago, CySEC began to tighten the rules for binary options brokers; more about it here.
Interesting Facts:
Members of the five-member Board are appointed by the Council of Ministers based on a proposal by the Minister of Finance and are elected for five years.
CySEC was the first financial regulatory body, whose aim was to regulate binary options.
Other news about cysec
Author