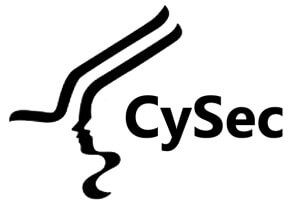 Some of you may have noticed that a lot of interesting moves have been happening in the world of binary options recently. The broker topbinary and many more based on spotoption platforms have closed down the business. In the meantime, Spotoption, a platform provider, had been penalised EUR 50 000. Next, all broker contracts with Spotoption and platforms for binary options trading were cancelled and made no longer available.
In addition, we have received fresh news from Cyprus, Brussels, and London. Well, let's take it piece by piece.
Spotoption behind brokers closing down their business
It's not good news, but it's true. New brokers are emerging while the old ones are vanishing quite frequently. One of the reasons is an innovative company, Spotoption bringing to the market methods that allowed almost everybody with some minimum (the required upfront investment was estimated at EUR 40 000 EUR plus circa EUR 30 000 per month) to set up a broker organization.
Along with trusted companies (such as bdswiss) you could see a lot of "atypical" brokers using the platform. Since many of these dubious companies targetted US citizens, which was a huge problem, it was logical to expect some reaction. So, the regulators and FBI shed light on the provider of the platform, Spotoption. Shortly after the crackdown by FBI searching for evidence in the company's head offices in Israel, Spotoption disappeared from the market along with its platform offering traditional binary options.
With Spotoption no longer in the market, some brokers like exbino and bdswiss have in the meantime swapped their platforms. The future of this business is bleak. There are hundreds of other brokers facing the end of their existence.
Regulators flexing their muscles
Regulators have decided to put their hands on the binary options business – all the call centers, Ponzi schemes and untrustworthy brokers. Right now, ESMA is gathering information on the binary options business from all sides. Negotiations have started over what measures should be taken for binary options as a trading instrument.
The above clipping shows two out of numerous sweeping changes the regulator are considering to take. These should primarily include:
Ban on or reduction of promotion, distribution, and sale of binary options + forex and CFD.
Total ban on offering bonuses to traders
Reduction of maximum leverage to 1:50
My personal opinion is that neither binary options or forex trading will be prohibited. Yet, the new regulations will significantly limit the contact between the trader and the broker, a measure that should have been taken a long time ago.
Should the regulators come up with a tool to stop fraudulent schemes such as The Brit Method? All the weird and unreliable brokers using the Spotoption platform, who will no longer be allowed to offer their business, will partly resolve the problem.
What to do now? 
If you want to participate in trading, nothing will keep you from it. Right now, I must mention that broker IQ Option has never had any legal problems or problems with traders. More than 30 million traders are trading with them with no problem whatsoever. And even if binary options trading was banned by regulators, IQ Option will still offer you trading cryptocurrencies, shares and forex.
Right now, the only functional and proven brokers of binary options are:
Broker
Info
Bonus
Open Account
USA Allowed

No


Assets:
Payout:

Up to 100 % (in case of correct prediction)!*


Demo Account:

Yes


Min Deposit:

$ 10

FREE DEMO ACCOUNT
Trade Now! Read Review
USA Allowed

No


Assets:
Payout:

82 % for Standard, 90 % for VIP accounts*


Demo Account:

Yes


Min Deposit:

$ 10

FREE DEMO ACCOUNT
Trade Now! Read Review
USA Allowed

No


Assets:
Payout:

Up to 90 %!*


Demo Account:

Yes


Min Deposit:

$ 10

FREE DEMO AND LOW MIN DEPOSIT
Trade Now! Read Review
USA Allowed

No


Assets:
Payout:

Up to 95 %*


Demo Account:

Yes


Min Deposit:

$ 50

Social trading features
Trade Now! Read Review
USA Allowed

No


Assets:

22


Payout:

Up to 100%*


Demo Account:

Yes


Min Deposit:

$ 50

Only for Australia
Trade Now! Read Review
*in case of correct prediction
RISK WARNING: YOUR CAPITAL MIGHT BE AT RISK
Author