Binary options trading is a new way to trade on the stock market online. Imagine you were a trader. Is the value of gold going to increase in the next hour? If so, open a trade! If your prediction is right, you get your profit. That's it!
But here's the twist. Nobody really knows what exactly is going to happen, because it is hard to predict – for a novice trader. But in fact, there are methods that can help you accurately predict the outcome. There is no secret formula that will help you win 100 % of the trades you make, but if you understand the market, you can trade profitably. However, it is important to note, that not all traders manage to make money. Read more about risks connected with binary trading here.
Recommended sections
How to trade binary options?
Professionals always use their specific trading patterns to help them predict the price movement. In fact, they are highly effective, however, you need to download a special software. To read more about that, visit Meta Trader Articles.
Recommended Binary Options Brokers
in case of correct prediction
RISK WARNING: YOUR CAPITAL MIGHT BE AT RISK
Binary options trading patterns?
Yes! There are trading patterns, that will help you trade binary options profitably! The trading patterns are usually difficult to learn, which is the reason why you should visit our website. We provide you with the best articles on technical analysis, fundamental analysis, and other related topics.
Apart from that,  you'll read about mentioned trading patterns, news and other important information from the world of binary options. Once you choose the right trading pattern to use, earning money with binary options could become your one and only income. Whether you are ready to fully engage yourself in trading or you are a newcomer in this area, I am sure you will find something interesting. Our reviews and intuitive comparative platform in tables will help you make your decision.
Newest information on binary options trading patterns

Binary options are a revolutionary form of trading that can be used by novice traders as a sort of stepping stone, which makes Italy's move to ban it from their…

Most of you have surely seen this. Browsing across the internet you find a strategy (a trading pattern) generating various arrows, circles or shapes like this. Based on a few…
Why trade binary options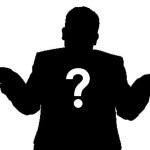 The biggest advantage of binary options trading is the opportunity to achieve high return rate with each successful trade. The majority of brokers offer a profit of up to 89%. Early returns are also one of the main reasons why start with this type of trading. There are many trading patterns on the internet which may help you increase your chance of profit.
Trading of binary options is becoming very popular all over the world, which is indicated by rising number of brokers on the market.
How to start with binary options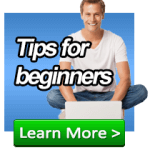 If you have decided to start with binary options trade, we recommend you to read the tips for beginners and FAQ. These pages offer valuable information to get you up and running. Our list of recommended brokers for beginners is also worth mentioning.
Don't miss our series (technical analysis show, fundamental analysis show) to master the art of binary options trade.
Recommended brokers
Do you know what to expect from binaryoptions and trading and are you ready to start? Our page will help you choose the right broker with which you will cooperate. You will find many reviews: Banc de Binary review, 24Option review, IQ Option review, and many other brokers. It's entirely up to you which one you will choose, but why wait? Read the reviews now!
Binary options demo account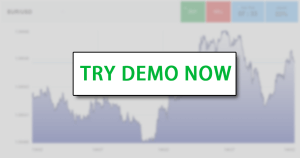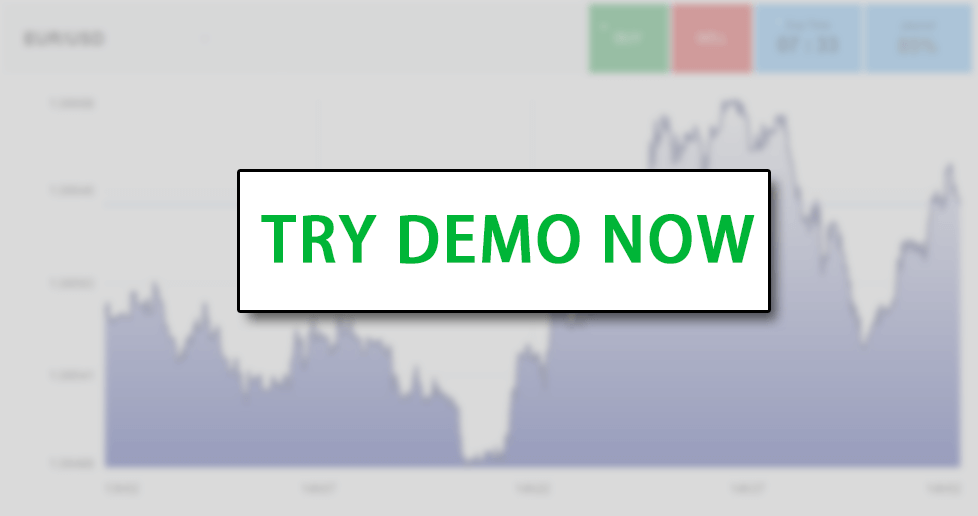 If you want to start trading but are unsure if this activity is the right for you, there is nothing easier than to try it on a demo account. Some brokers have their own demo accounts (such as IQ Option) to try out their platform. But if you want to try trading with no risk and with no need to register, our website also offers demo account for free. Try it here: Binary options demo
Binary option trade risks
Although everything written on this page is true, there are certain risks in binary options trade which you should know of. Even if you manage to win 50% of the trades you place, you will eventually be losing money, because the payouts are usually lower than 100%. You choose how much you can lose. If you make a deposit of let's say 500 USD, you can't lose more than that. That is an advantage compared to trading on forex, where your loss can exceed your deposited capital. With binaryoptions, this can't happen. Please, do not deposit money that you can't afford to lose because it is possible that this will happen.
Binary options brokers are no non-profit organizations. In order for brokers to be able to pay out clients who know how to trade, there must exist clients who lose. So which group are you in?
References and more information on binary options