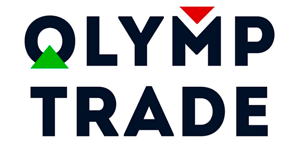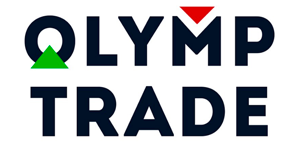 OlympTrade is one of the best online trading brokers, with an amazing trading platform. Since its launch in 2014, it has been recognized for its security, reliability and the ease in which clients access trading and educational material.
It is also a good platform suitable for newbies due to its user-friendly, modern and intuitive demo account. In addition, it allows traders with small amounts of funds to do fixed time trading, because to start trading you only need $10. That's good, isn't it? A lot of people from Nigeria contacted us asking for help and with a lot of questions about Olymp Trade broker. So… we decided to prepare this article, we hope that it will answer all of your questions.
If you were wondering if it's possible to trade with this broker, how to verify your account or how to deposit, you should definitely read this article.
Is it ok (legal) to trade in Nigeria?
One of the most common questions in the minds of Nigerians when it comes to fixed time trading is the issue of legality; is this type of trading legal in Nigeria? We have a good response for you, dear traders. The answer to this question is that this type of trading is legal in Nigeria.
However, the main regulatory body for stock exchange in Nigeria, the Nigerian Securities and Exchange Commission (SEC is yet to come up with sufficient framework to regulate online trading like fixed time trades or Forex trading. Regulations are sometimes nonsense or "too much". But on the other hand, we support the regulations, because it put away bad brokerage companies and makes the whole market a much safer place.
But this does not make online trading illegal in Nigeria. It is just that the authorities are still working on the necessary framework of how to regulate the industry. Actually, Nigeria has some big money making fixed time trade traders and this type of trading is very popular among Nigerians. It's a way how you can make money online. But that's just in case you are willing to spend hours of learning to be a good profitable trader.
Benefits of fixed time trading
Maybe you are wondering why you should trade fixed time trades and not forex?
Option trading returns are in the form of payouts which are as a percentage of the original investment. For example, if you invest $10 with 82 % return on investment, using the standard account of Olymptrade and the option expires when you are "in the money" (successful trade),  you receive an additional 82% of the invested $10 plus your $10. So, in total tour funds will be $18.2. You made a profit of $8.2.
Trading fixed time trades is much simpler to understand compared to other forms of online trading like Forex trading, futures trading, shares trading, etc…
Also, if your trade losses, you can only lose the invested amount in the trade rather than all the funds in your account as is the case with forex trading.
You always know how much can you earn and how much can you lose.
You don't need that much money to start. With broker IQ Option or Olymp Trade broker, you can start with a couple of dollars. But for example, if you want to trade commodity futures you will need a couple of thousands of dollars.
If you want to know more information about the comparison between option trading and forex trading, read this article – Fixed time trading VS Forex Trading.
Why choose OlympTrade broker?
Choosing a broker is crucial for your online trading experience. The broker determines the number of profits you shall make depending on their payouts. You also want a broker where your investments will be safe. You sure don't want to lose your money to scams. So always, before you will invest in any broker, check the reviews and opinions of the traders on the internet.
Olymptrade is one of the best online trading brokers at the trading market right now. The broker accepts traders from Nigeria. Though not regulated by Nigerian Securities and Exchange Commission (SEC), it is regulated by the International Financial Commission and you can rest assured that your funds are secure with them.
| Broker | Bonus | Min Deposit | Payout | Review | Open Account |
| --- | --- | --- | --- | --- | --- |
| | FREE DEMO ACCOUNT | $ 10 | 82 % for Standard, 90 % for VIP accounts* | Review | Trade Now! |
How to deposit and withdraw money from olymptrade
Broker OlympTrade has two types of trading accounts; the standard account and the VIP account. For the standard account, the minimum required a deposit is $10, while for the VIP account, the minimum required a deposit is $2000. The minimum withdrawal amount is $10.
OlympTrade offers a wide range of options through which you can deposit or withdraw your money. These include Visa cards, AstroPay cards, Skrill, ePayments, Neteller, Bitcoin, QIWI wallet, WebMoney, Yandex, and FasaPay. Time of the withdraw depends on the method. Bank transfers usually take about 2-5 days and e-wallets and cards are usually instant.
Account verification for Nigerian Traders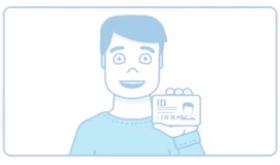 Once you register with OlympTrade, you will have to verify your account. You will not be allowed to withdraw funds unless your account is verified.
In most cases, the verification is done during the first withdrawal.  When you request a withdrawal for the first time with an unverified account, you shall receive an electronic letter through your email asking you to submit documents for account verification.
The documents required include: a photo of you holding your passport/ID card, a photo/scan of your ID card or passport,  and a photo/scan of bank card used (in case you deposited funds using a bank card option), or a photo or screenshot of your electronic wallet (in case you deposited funds using an electronic payment option). These verification documents should be sent via email that you have received after registration. You should also indicate the email address that you used to register for your account.
The verification process takes a maximum of 5 working days. If the submitted documents are okay, your account will be verified and you shall be notified via email. On the other hand,  if there is something that needs clarification the support will ask you to resubmit better documents. Maybe it sounds complicated to you, but don't worry. After registration, you will receive all the information in your email account that you used for registration.
Conclusion
If you want to start trading in Nigeria, OlympTrade is one of the best brokers you will find on the market. Everything from its payouts to the security of your funds is tailored towards giving you an excellent trading experience. If you don't find OlympTrade broker attractive for you, maybe IQ Option will suit better for you. But… be careful, because trading is not that easy as it may look like and it carries a high level of risk. You should never invest more money that you can afford to lose.
If you have questions about OlympTrade, let us know and we will try to help you. 
| Broker | Bonus | Min Deposit | Payout | Review | Open Account |
| --- | --- | --- | --- | --- | --- |
| | FREE DEMO ACCOUNT | $ 10 | 82 % for Standard, 90 % for VIP accounts* | Review | Trade Now! |
Author