The word forex has been originated from two words; foreign and exchange; forex is about exchanging foreign currency. Forex trading is the business of making speculations on the rates of currencies and assets; such as gold or silver and earn profit by investing money; and is easily managed from any part of the world.

Before making a comparison, it is important to differentiate, what we mean by a binary option and forex trading and their pros and cons.
Forex Trading
By Forex trading we mean buying or selling of the trade options by predicting the rate to go up or down. These speculations are made on the currency pairs, which mean that how much secondary currency is required to buy one unit of the base currency, for example, in Euro/USD pair, Euro is the base currency and the rate will show the amount of USD required to buy 1 Euro. Now if we predict that the price of euro will go up, we buy the trade and may sell when we get profit, or it will automatically close when reaches a take profit level which is preset at the beginning.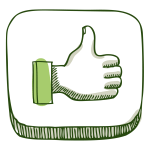 You can set stop loss and take profit options which save you from severe loss
You can close the position anytime when you see the anticipated profit level
In forex trading you are offered leverage by the broker, which means partnered investment by the brokers according to you chosen option.
In forex trading, margin allows you to increase the investment when found a winning potential in the option

You cannot predict the maximum profit.
There is a larger risk to avail the leverage.
Binary Options
The binary option is also a trading mode with currency pairs, where you invest by put (up) or call (down) option. You can also trade with Stocks, Indices, Commodities. But in this system, you choose a closing time and the trade is closed at that time whether you win or lose. In case of winning you can get the invested amount back with a pre-determined profit, mostly around 80% and if lost you will lose the invested amount.

You know the exact profit in case of winning.
You can close the position anytime when you sense a risk
You can double up the position if you find it profitable
You can extendclosing time, generally known as rollover, by adding around 30% more amount in your investment
You can set its closing time before opening an option

You cannot set stop loss and take profit options and may lose the invested money
The trade will be closed in any condition on time whether you win or lose.
Sell option does not always guarantee full return of invested amount.
Both the options have equal level of benefits and risks involved, however; binary options requires high experience in identifying trends to make correct prediction. Generally it is really attractive for new traders who are fascinated by 80% profit offer; make wrong predictions and lose the real capital itself, thus this requires a vast experience and observation skills.
On the other hand, even slightly experienced traders can make big money on binary options.
Author