Binary Options – Tips for Beginners
1) Why and how to trade binary options?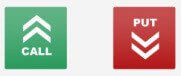 Trading binary options is one of the many ways to earn money online. However, for this type of an income, you don't need to sit long hours in training. It's very simple and everyone can master it.
The trade itself is always clear and fast.
Trader (you) selects whether the price of gold, silver, or stocks will go up or down. If your guess is correct, you'll be awarded with up to 190% of the traded amount . This movement can be quite accurately predicted and therefore it's possible to earn money with binary options.
With a little practice, trading with binary options can become your one and only income. However, it depends on you how much you want to devote to trading.
I am sure everyone knows about traders on the stock market who buy and sell shares for a few hundred thousand or even millions dollars. That's because the movement of stock prices takes a long time and therefore in order to make a profit you need to buy in bulk and wait for a long time for your money to increase in value.
With binary options, everything is easier, faster and possible earnings are much higher.
Would you like to tell your boss a final goodbye?
A list of 10 main advantages can be found in this article 10 reasons to start trading binary options.
2) I know what binary options are. But how do I know if the price will go

up

or

down

?
As you already probably know, binary options work the way that when you correctly estimate the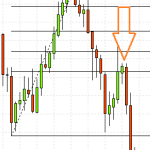 direction of price movement of gold, silver, or stocks, you earn money.
The price may go up or down.
In order to estimate the direction of the price movement correctly, we use different strategies. There is a lot of them and you can find some them here on our website. Binary Options Strategy.
You may be taken aback, why, when I talk about strategies in my articles, I mention Meta Trader 4, or as shortcut MT4 quite a bit.
MT4 is a software that downloads information on current prices and exchange rates movements from the internet. Afterwards it allows you to work with  the prizes in the form of graphs. The graphs given by a broker aren't enough  for a correct long-term analysis and that's why we use this program.

If you have further questions about the MT4, I've written about over 9 articles about it  in the Meta trader Show. In this series, you will learn the most important things, including a correct installation process.
Open this program and observe the chart movement. If it seems that we could enter a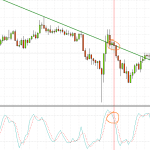 trade, open a web browser (e.g.. Google Chrome or Internet Explorer) and perform a trade on broker's platform (e.g. www.olymptrade.com).
We do not trade directly in the MT4 program!
The charts shown by MT4 are called candlestick charts and are a little different than just simple lines. Here is a quick explanation: how to read candlestick charts.
Binary Options Strategy
Now that you already know about this program, you need to know how to use it. We'll find out in the already mentioned Meta Trader 4 show. But if you want to make the lengthy learning process a bit easier, it's time to find yourself a strategy.
There's plenty of strategies to download and try out. Some of them can be found here: Binary options strategy. Or if you want, there are few strategies that I have used as well on the website best binary options strategies. Give that a look.
But remember, you should never invest real money without trying the strategy on a binary options demo account first. You could lose money very fast doing so.
3) Which broker is the best to open an account at and trade with?
You can learn a few basic rules on this page. A list of recommended and approved binary options brokers can be found here: binary options brokers. After clicking on any of the broker's picture you can get a very detailed statistics, important information to consider and according to it, decide which broker is right for you.
Important factors necessary when selecting a broker:
How big are the profits for each winning trade that the broker offers? Is it 70%, 80%, 90% or even 100%?
What is the minimum amount of deposit and each trade?
Does the broker offer trading with 60 seconds / 5 min / 10 min options / touch or other types of options? (Everyone has a different way of trading)
The best and most advanced broker on the market right now:
IQ Option: Broker with a low minimum deposit of $ 10) and a low minimum trade amount ($ 1)  so it's particularly suitable for beginners. The platform has many many functions you can use – their platform is very good! But beginners might get lost at first. As soon as your deposits combined reach up to $3.000, you get a VIP status, your own personal account manager and access to many educational videos and articles.
Binomo: This great broker for smaller countries outside of the European union offers a great custom made platform suitable for beginners. Their platform has been verified by VMT and is trustworthy. Their min. deposit is also set to 10 USD and demo account to try the platform is accessible for free.
OlympTrade: OlympTrade is very similar to IQ Option and Binomo. They also offer a free demo trading account and have a low minimum deposit of $ 10. I think it's a matter of personal preference, with any of the mentioned broker, you will be satisfied. Open up their review and choose one.
HighLow: A great broker for Australian traders only. They offer a free demo account, have a low minimal deposit and also give a 50 usd cashback on your first deposit. Are you from Australia? Check it out!
All recommended binary options brokers
Broker
Bonus
Min Deposit
Payout
Review
Open Account



FREE DEMO ACCOUNT

$ 10
Up to 100 % (in case of correct prediction)!*
Review
Trade Now!



FREE DEMO ACCOUNT

$ 10
82 % for Standard, 90 % for VIP accounts*
Review
Trade Now!



FREE DEMO AND LOW MIN DEPOSIT

$ 10
Up to 90 %!*
Review
Trade Now!



Social trading features

$ 50
Up to 95 %*
Review
Trade Now!



Only for Australia

$ 50
Up to 100%*
Review
Trade Now!
*in case of correct prediction
RISK WARNING: YOUR CAPITAL MIGHT BE AT RISK
4) How to deposit money?
Have you decided to start trading binary options? Great! But to make money, you first need to transfer your funds to your trading account, make a deposit.
Every broker has the deposit process done a little different, but generally, it's more or less the same. It is necessary to use Skrill, a credit card or just send the money through the wire transfer – which is the slowest way. Brokers IQOption and OlympTrade have the lowest deposit of only $ 10, followed by ExpertOption – $ 200.
5) How to withdraw the money you've earned?
If you've read through everything I wrote on this page and you have decided to trade, hopefully, you are in profit. Now you just need to do the simplest step of them all, which is to withdraw the money you've earned to your very own bank account.
You can have them sent right back into your bank account by logging in to the trading platform and clicking the withdrawal button.
The money will be in your account within 7 working days, but usually much faster and you can use it to buy anything you want or you can re-invest.
This is what trading is like – IQ Option platform

You can find a test platform below. This is how entering a trade with a broker looks like. (This is, of course a fake platform only to try trading – it doesn't reflect real market data)
First, choose the direction the price will move and click CALL or PUT
Wait for the end of the trade. Did the price move in the estimated direction? You made money!
Open an account with the best broker now!
| Broker | Bonus | Min Deposit | Payout | Review | Open Account |
| --- | --- | --- | --- | --- | --- |
| USA Allowed | $10 BONUS | $ 100 | * | Review | Trade Now! |
And what to do now?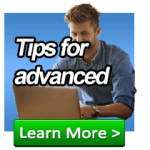 Have you read, tried and mastered all the things mentioned above? Are you ready to go one step further in becoming a profitable binary options trader? Make sure you read the following guides as well.
Good luck from all of us at xBinOp.com
[kkstarratings]