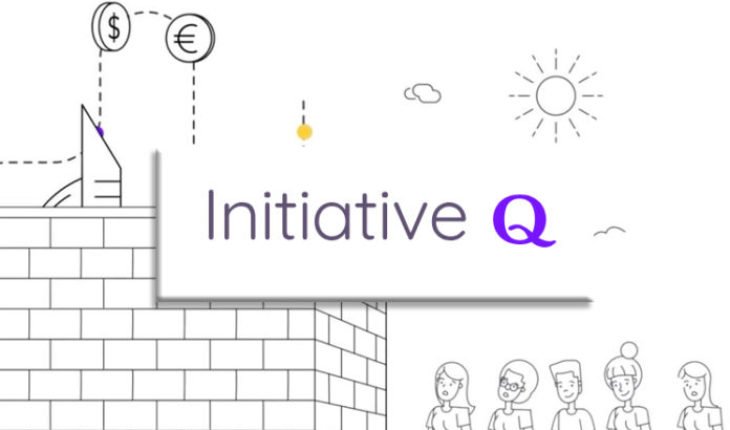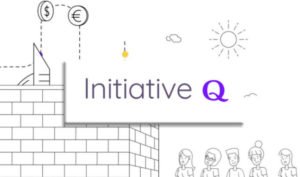 Recently, I have noticed a bad habit of spreading about Facebook: people offering a super-crypto worth thousands of dollars for free. All that is required is to get registered via their user link.
Most of the texts are as follows: Initiative Q is building a new payment network. To get people to adopt it, they're giving away significant sums of their future currency to early adopters. They require only name, e-mail, and an invitation from an existing user. Initiative Q is a proposition for a new payment network using a private currency, which they aim to leverage into the "one global currency".
First of all, it is not a cryptocurrency. Despite some similarities and due to being compared to cryptocurrencies.
It's sure there's no such thing as a get-rich-quick scheme that works, especially one that encourages you to join a "project" early. As to the marketing of Initiative Q, it's entirely pyramid-shaped. Let's take a closer look at the system.
People behind Initiative Q
Initiative Q was founded by Saar Wilf, who has past experience in the payments world – amongst other companies, he founded Fraud Sciences, which he sold to PayPal when it became part of eBay. He was neither a (co)founder nor an employee of PayPal, as many people believe.
The other key participant is Lawrence H. White – an economist at George Mason University, an ardent supporter of Austrian economics, though he's not a complete gold bug. White worked out the economics of the Q token.
The Q Token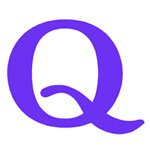 According to the Q initiative website." The Q token is a centralized private currency issued by Initiative Q. It's presently worthless, and not exchangeable even on Initiative Q's own servers. No wonder, this thing doesn't even exist.
Nevertheless, they aspire to use it in their nonexistent future payment network. At that point, they intend it to be freely exchangeable with dollars. But who knows how long it will take. We may not live to see it.
Marketing Initiative Q – pyramid
Initiative Q needs many committed users to ensure a meaningful network of buyers and sellers of Q token. Unless a critical mass is reached, the project may not go forward. Because the rewards are only valuable once the system is functional, it is in everyone's interest to encourage other people to join.
The marketing is a clear pyramid scheme; you need an invitation to join, and then you and the person inviting you to get some Q tokens, and you get five invitations in turn for your friends. After inviting 5 friends you will have to invite 10 more friends. Your friends will have to invite your friends" friends and so on and so forth… you know.
You are required to complete (unspecified) tasks to get your full Q token reward. They also stress the importance of getting in early, the reward is shrinking.
So far it's just signing up to get their made-up Q tokens. So far they haven't asked for actual money or anything else that's exchangeable. Which, however, does not mean they never will.
Signup process
I click on a link, probably sen to you by anybody, you will display the official website of the Initiative Q project with a highlighted:
"Initiative Q is building a social payment system. Join now for free and secure an estimated future value of $23,420."
Well, your reward for entering your e-mail address will be more than 20 000 bucks. Great, isn't it?
"Congratulations! We have verified your Initiative Q registration. This means you have secured 10% of your potential Q grant!
Now for the important part: to reserve an additional 40%, log in to your account and invite the people you care about to reserve their own Qs. You have 96 hours to verify up to 5 friends.
Initiative Q will only succeed if many users join. The more people invite their friends, the greater the likelihood of reaching the goal of each Q being worth around one US dollar.
Welcome to the future of payments!"
Yeah, I see. So, am I right that for getting registered I "only" get 10% of the amount i.e. 2 000 dollars. It's good anyway. The website also reads that now I have 96 hours to invite up to 5 friends to the system to secure an additional portion of 40% of the Q token reward.
Hurry, hurry, hurry! I'm told that after recruiting five more users, the next task is to recruit ten more to get the next reward.
Worst-case scenarios for your personal data
Initiative Q's privacy policy appears to be good and respectful. But what if they bankrupt or the boss things he needs some money? Then it will no longer apply.
When you think about it, Initiative Q has a lot of:
people who think get-rich-quick schemes can work (which is why they have joined this project)
people who are willing to get their friends to sign up for a get-rich-quick scheme
Any number of disreputable people and companies would throw their hats in the air at getting hold of a database like this. Affinity fraud loves this sort of list of pre-screened dupes. A scam broker such as Bitconnect – using a similar modus operandi – would surely capitalize on it.
(…and I'd hope they're hashing user passwords not to be stolen or bought by a third party)
Initiative Q promises great advantages, but nobody knows what…
The Initiative Q payment network concept is hard to criticize, because not only does it not exist, they don't have anything as yet, except the notion of "build a payment network and it'll be great":
Their website displays:"The legacy payment systems we use today are hopelessly obsolete and creaky; anyone with modern technology could come along and make a better payment system – if only they could get a user base.
The existing providers are just too bogged down and inefficient to keep up with a new upstart".
So they're recruiting people with Q tokens as future lottery tickets, so they can get merchants — and, presumably, venture capitalists, on board by saying, "we have this huge number of users."
First, they must tackle the issue that nothing they promise exists yet. Everything is imaginary.  Initiative Q has only one thing, which is a plan, publically available, in which you can read:
First of all, they have to recruit enough people to whom they may sell new Q tokens as ICO. Next (until 2021), they will program the system and only after that will they start elaborating their Q token to be attractive for people to adopt it and use it as a means of payment. In the future (2022?) they plan to distribute the Q tokens to their registered users (bringing their friends) for the price of one dollar per token.
The next problem they face is that nobody seems to wish to use their "great" network for payments.  All that people want is to get free Q tokens that can be sold for dollars. They simply want free money. Therefore, Initiative Q must build a quality payment network before they start to offer it for use. This, however, may take years.
Once Initiative Q builds the payment network, and Q tokens are worth a dollar  … they're in the hole for the millions of Q tokens they've handed out (14,000 Q tokens to anyone with an e-mail address.).
Conclusions
Initiative Q appears to be quite sincere – no fraud scheme.
Their payment network isn't even a design yet All they have is an idea.
Their economic plan is to do what a central bank does – as a private company, informed by conspiracy theory paranoia rather than experience.
Pyramid-Scheme marketing is bad and creates a toxic dump of personal data
If you want to sign up – despite all that has been said – for some private company magic beans, hey, why not…
I wouldn't invest in this company even if somebody forcing me.. Someone probably will, though the founder has a track record of founding and selling companies. What if he just plans to pick up the pre-screened dupes and sell their databases to someone with an intent to defraud or offer something they are not interested in? As I see it, the project is doomed to collapse before it ever takes off.
Author