The world of binary options might be a great, lucrative and high earning market for both the beginners and pro traders that already know their way in binary options. Knowing how much they can win or lose is excellent and no other financial tool will give you such an option. I personally take it as a great advantage and you don't have to take into an account as many variables as in other types of trading.
You might be saying to yourself, why do I need to watch a movie? Isn't it a waste of time? How can these directors understand the stock market? Most of these movies are based on real events and they can provide inspiration, motivation or a lesson to some. If you take trading seriously – we are not talking about binary options only, but about trading in general – you'll certainly take something from these movies. Are you ambitious? Do you want to be successful? If you do, I highly suggest to have a look at them. I am sure it won't be a waste of time. So, let's have a look at the 5 highest rated financial movies that are worth seeing. Trust me – I've seen them.
Boiler Room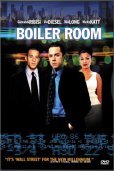 J T Marlin's employees work in a large room full of people who scream over one another on the phone to sell as many shares as soon as possible to earn millions. In order to get here, you don't need any special education, it might be more of a burden. There is only one thing that works: work, work and work again, no set working hours, no holidays and in a year you're a millionaire. More about it here.
Enron: The Smartest Guys in the Room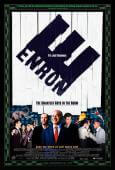 This documentary describes one of the biggest financial scandals in American history. Enron was an American energy company, at its time employing over 20,000 people. The film captures the rise and fall of this company on the personal stories of people from the company's management, who through their actions brought the company to declare bankruptcy in 2002. The viewer is, in the form of statements of former employees and politicians, presented a testimony of the risks taken by the company's management on the energy market. It's a story of a company, where after its bankruptcy, all employees and investors lost billions of dollars. More about it here.
Inside Job
The first film that reveals the truth that lies behind the economic crisis in 2008. The global financial collapse that resulted in a loss of twenty trillions of dollars, millions of people were deprived of jobs and homes. Through an extensive research and interviews with major financial experts, politicians and journalists, Inside job traces the rise of the robbery industry and showing relationships that corrupted politicians and legislators. More about it here.
Wall Street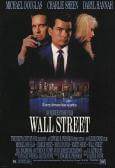 Wall Street, a symbol of the great world of finance, is currently one of the symbols of American success. Main hero of the movie is also longing for it. With an important information from his father about Blue Star airlines he manages to break into the office of a stock exchange speculator, and after an agreement he starts working for him. Gekko is using this ambitious young man for not very legal tasks, such as obtaining information. Buda, who at the time was succumbed to a simple, but not a very honest profit, however, is going to end up quite shocked.
Margin Call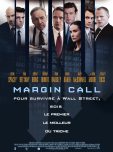 This film tells a story of the key figures of the investment firm, 36 hours before the outbreak of the financial crisis, which sparked in 2008. When an inexperienced financial analyst discovers information that could make his firm go bankrupt, he causes a chain of decisions – financial and moral – and catapults the lives of all those involved to a disaster. Margin Call offers unrelenting courage and authentic view of the financial industry and its actors that stand in front of the decisions that can shape the future.
Author