Today, we'll talk about android apps for binary options trading. You'll learn general information and also why it is good to use them. In the end, we'll analyze apps made for trading with TopOption and Stockpair.
TIP:
Unfortunately, none of these two brokers exists anymore. You can try out
Olymp Trade
or
IQ Option
– both of them have very good trading apps!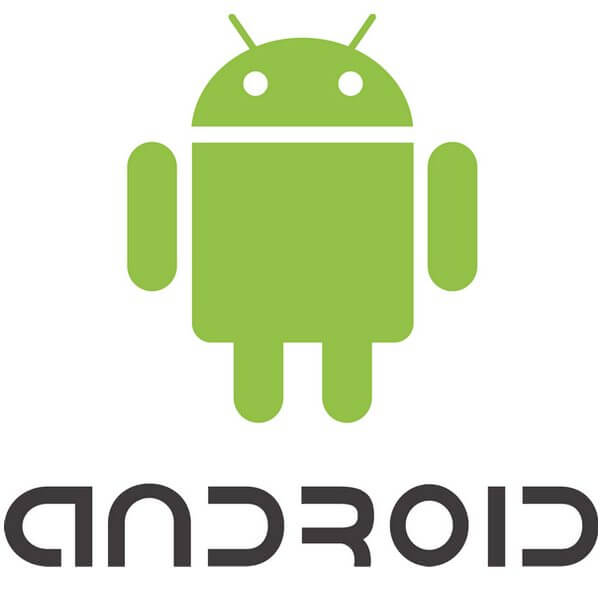 If you are interested in binary options, I am sure you've come across things that are quite good to have by your side, such as time and place for trading. How many times have you come home from work, checked the market and realized that you have just missed a perfect trade? Trade that could have made you richer. Imagine – waiting at the bus stop, traffic jam, how many trades you could be missing. These might seem like small details, but if you want to be a good trader, you should be interested even in such small things.
Now imagine that you could trading anywhere – from you phone or tablet. Trading at work wouldn't be a problem either. You'd have your tablet next to you and trade. This, however, is possible if you are not being controlled at work all the time and you have some free time to trade. 🙂 You'll also get a chance to trade at night, all you need to do is to set up a notification once a trading opportunity arises. You'll get a chance to change the time you waste to a minimum. The time that you've been wasting can now be used to earn some money with binary options. Why shouldn't you just use the time at a bus stop to trade binary options? Imagine the amount of successful trades, if you'd use every single free minute.
All this is possible, if you trade with the broker that offers smartphone applications. Most of the brokers have their own and you can trade with them. However, not all the brokers offer android or IOS apps. It takes some time and money to create and make such program. Creating such an application is not an easy thing, it has to be completely secure and also easy to use. If you want to use an application, you have to find a broker offering it. I strongly believe that most of the brokers will offer them soon.
TopOption Smartphone App

Their mobile platform is powerful and offers a similar user-friendly platform just like the web one. This application is available to owners of smart phones with Android operating system. The important thing is that it's fully secure and its features aren't different from the PC platform, they offer the same opportunities – fast trading, touch trading, etc.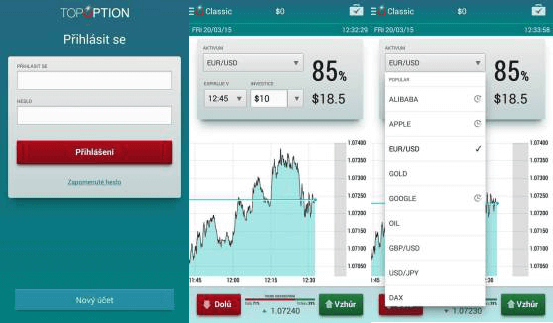 StockPair
The biggest advantage of this mobile application is its truly wonderful security, which is quite important these days. Maybe, I'd even try to say that it might be the thing that people are looking for the most. Applications need to be updated from time to time, you'll need to download an update, which takes only couple of seconds. I've tried the platform myself and I have to say that's been done really good.
You can see that they really put some work into it, it has a very simple control and it'll only take some minutes to learn how to use it. It's identical to the web platform that you use on your computer and you'll come across the same assets and functions, which is nice.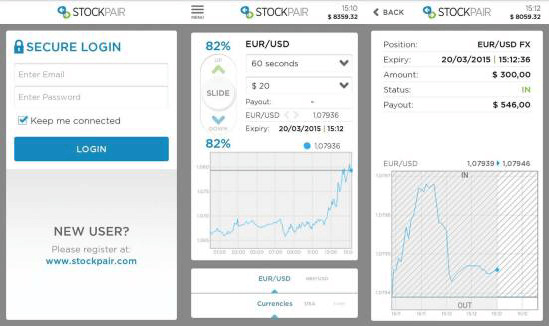 Mobile application are offered by more brokers, not only these two. With time, all the brokers will offer these apps and those who won't will be going against themselves. The reason why we've chosen these two is because of their reliability and approved, they offer excellent services and functions for their clients. They have everything that you need and if you use them to trade, you have nothing to worry about.
Last, but not least, I'd like to say that if you really mean business with binary options, make sure you try the applications. New trading opportunities will open. With mobile application you can use every single minute of your free time and you will never miss a trade again. Don't be scared and try it out.
Author