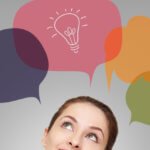 Hello traders! Today I've prepared for you 11 things that I think perfectly describe what binary options are and how they work. I noted really just the most important ones which are elementary. So let's look at it.
Unlike trading on Forex, binary options traders are not limited by the leverage effect. (Leverage effect allows you to trade with more resources than you have, so your profit or loss can be far greater. In the most cases, the foreign capital is provided by a broker and of course it is not for free.)
You know your profit or loss from individual trades ahead and you can't lose more money than you invest (for Forex it is the exact opposite).
A number of your profits from particular binary option does not depend on the amount of the price change of the underlying asset. (What I am trying to say is that any price change will not change the profit. Your profit is set ahead and it can't change.)
The payouts and losses are clearly defined in advance for all binary options trades!
Most of binary options brokers listed on our website (see List of binary option brokers) offer early close options. When the traders consider the price favorable, this feature allows them to exit the trade at any time prior to closing time. That allows traders to gain quick profits from any trade or minimize their losses. For example, you can sell the option when you see the trade is not going to be profitable and you will not lose 100% of the money from your trade.
All listed brokers on this page (and most of all other brokers) are offering payouts from 69 to 90% for a huge variety of assets. To see the exact payout percentage you have to visit the broker internet page.
Binary option trading is quite easy. You even don't need any previous experience with trading. (It is significantly easier than Forex trading.)
There are no hidden fees on binary option trading (when we talk about regulated brokers). Occasionally there is a fee for inactivity or withdrawals fee, but that doesn't happen very frequently. For example, the IQ Option broker offers withdrawals for free.
You don't have to be an experienced professional trader, mathematical genius nor supernaturally smart individual to profit from binary option trading. Literally, everyone can successfully trade binary options, whether you're a student, a mother on maternity leave or accountant.
All binary options trades have just two possible outcomes. That's why we are calling them binary. (The binary system also only has two possibilities, 1 and 0.)
When you open a position with the underlying asset, it doesn't mean, that you are buying it. You only predict the direction of price change of the asset.
I hope you like these characteristics of binary options. It was written mainly for novice traders and people, who don't know binary options at all. Do you have any other idea about the characteristics? Leave a comment! Anything you share with us can help novice traders. Thank you 😉
Author