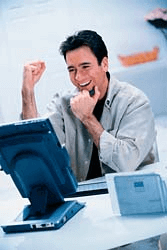 What is the difference between binary options and forex trading? We get this question very often, so we've decided to prepare a three-part series in which we analyze everything thoroughly. Today we'll have a look at the characteristics of forex trading and why we trade forex. Let's look at the first episode of forex vs binary option.
Learn how to make money on currency markets
Maybe a little tabloid kind of a headline, but believe me that even in a lot of European countries trading on financial markets belongs to TOP possibilities of how to ensure a higher income and it's not only a privilege of financial gurus overseas.
Lately, there has been a lot of talk about investing in innovation, new technologies, and research. It's a time of new ideas and unusual solutions and with that also the possibility to change the state of one's bank account and turn the consequences of the financial crisis to one's own advantage. For some, it may be a surprise, if I now link this to financial markets. Isn't their current fluctuation the cause of more losses than profits? Yes, but, this is particularly true for the stock market. Many people already do not trust in it, it's experiencing the largest declines and it is not stable.
The world has the eyes on the market called FOREX. Forex is, in one word, the trading of foreign exchange currencies. Its name is derived from the acronym FOReign EXchange. Today already, it is the most popular financial market in the world and the largest one, since the amount of daily trading volume exceeds $5 trillion, which is more than the New York and London Stock Exchange shares combined in any day of the year. Forex is Over the Counter (OTC market), which is located locally and consists of a network of interconnected telephone and other electronic systems. This system interconnects banks, brokerage companies, insurance companies, investment funds, corporations and individual investors.
Why are more and more investors and traders choosing the foreign exchange market and what is its prognosis?
There are many reasons. In addition to the largest volume of trades, its popularity lies in the fact that it is opened to retail investors and it can be traded 24 hours a day, five days a week and the initial capital doesn't have to be high. And even the amount of $ 2,000 can be considered as an initial capital. Which is significantly less compared to investing in stocks and commodities.
That is why it is also open to retail investors who are not that interested in investing large sums in the beginning, but they want to try things out with less capital (trading account). FOREX is, therefore, accessible to retail investors and beginners as well as professionals who trade with millions of dollars.
Another distinct advantage of the foreign exchange market FOREX is that you can set up the so-called demo account with fictitious money and try to trade with no strings attached and thus not risk their money. You do not need expensive software, your broker will provide everything. That is the same as in the binary options industry. Binary options demo account can be found on our website.
The popularity of the foreign exchange market is growing steadily and surely, we are talking about the market of the 21st century. It is active, modern and offers more trading opportunities than, let's say, stocks or commodities.
How much can I earn on FOREX?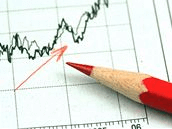 Average profits in forex trading depend, of course, on the capital invested. If you learn forex trading and investing, you should be able to achieve an annual capital appreciation of around 60%. Everything depends on the risks you are willing to take. So, if, let's say, you start with 5 000 USD, you can annually end up with additional 3000 USD to your name.
Trading on Forex (or forex trading) can be a great way to earn a salary and a serious business. Forex trader speculates on the movements of foreign currencies or rather on the mutual exchange between different currencies. For example, in the US, tens of thousands of ordinary Americans make a living this way.
For example: According to recent data, it seems that Europeans don't want to stay behind. Interest in foreign exchange trading is growing rapidly, by tens of percent a year.
While the United States has an extensive network of quality educational institutions, a wide selection of professional literature and many experienced teachers that take you through trading step by step, in Europe, facilities of comparable quality are very few.
Not only the service offered for all fans of trading constantly improves, but it increases the strength and competition among brokers – the providers of trading platforms and software. Earning money on a foreign exchange has slowly shifted from a closed circle of followers into the public consciousness and it is becoming a serious business. So, if you are looking for new ways to invest or just earn some money on the side, FOREX is opened to everyone.
Author