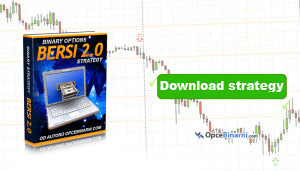 Many of you have probably already noticed that we finally published our latest strategy BERSI Scalp.
As we did with the previous version of strategy BERSI, we decided to share the newer version BERSI 2.0 with everyone for free.
Thanks to our cooperation with website best binary options strategy.com, you can download this strategy right now without any restrictions, without having to register anywhere and without leaving your email. The only thing you have to do is to push a button and download it.
Why did we give out BERSI 2.0 for free?
My question is: Why not?
The aim of this website is to teach you how to trade profitably, whether it is by sharing my experience with technical analysis, testing and publishing the reviews and ratings of brokers or just writing news from the world of binary options.
The strategy BERSI 2.0 has been very successful and it has brought some profit not only to me. J That is clearly demonstrated by trader's experiences. Download the strategy and let me know how are you doing?
What is going to happen with BERSI strategy?
As I said, after successful release of strategies BERSI and BERSI 2.0 comes a new strategy BERSI Scalp. This strategy is again even more successful than the previous ones. Probably the most important element of this strategy is 17 pages long pdf guide about trading using this strategy, which I was writing for the last months.
The strategy BERSI Scalp you can download traditionally on a page: http://bersistrategy.com
And what you can look forward?
See below the comparison of all strategies, that I invented in cooperation with other traders and programmers.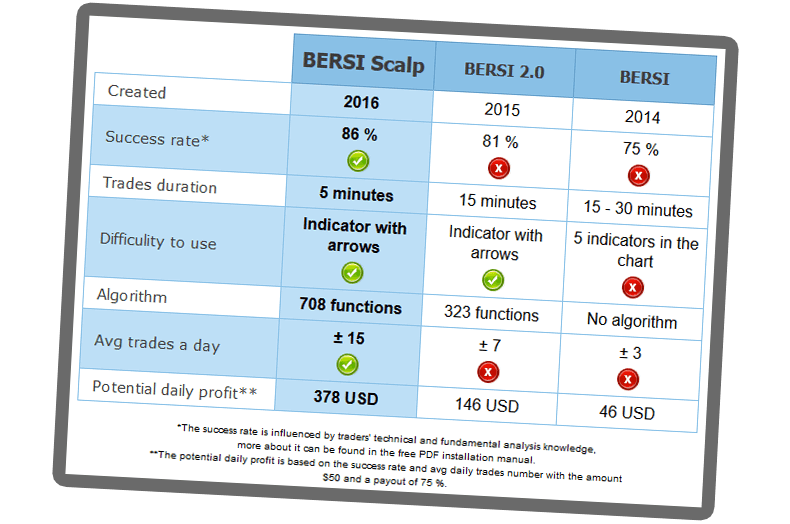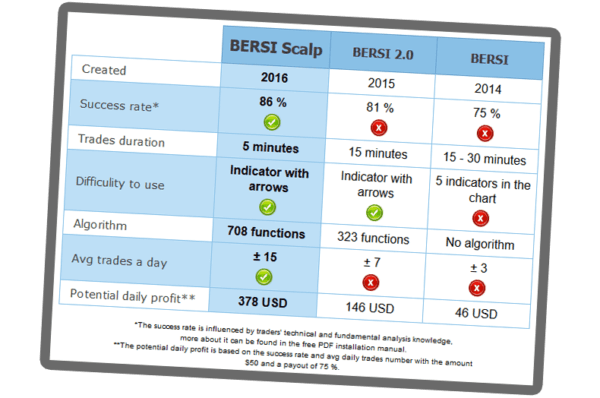 Download the strategy BERSI Scalp
Templates and indicators of the BERSI Scalp strategy (including the user manual) are available at BERSI STRATEGY.com
Author