Today we would like to start a new set of articles that will cover fundamental analysis and the use of global news that work in our favor. Fundamental analysis is an aspect that we shouldn't avoid and it's always good to know something about it.
What is fundamental analysis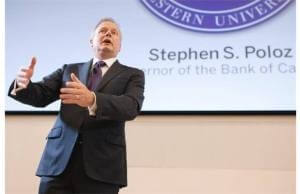 Unlike with technical analysis, fundamental traders completely avoid all indicators and price action elements and trade, according to the technical traders, irrationally. In this case, the trader tries to predict which direction the market will evolve using facts and the latest news from around the world. Under some circumstances it is very likely that the asset prices will go up or down.
For instance:

Droughts in Brazil will reduce the price of commodities, such as coffee.

Adverse announcement of unemployment in Switzerland, in turn, reduces the cost of the Swiss franc and therefore, the pair USD / CHF will go up.
How to trade binary options
Fundamental news (news releases) can be traded profitably using binary options quite easily. However, it's important to have all the information needed on hand. Such information includes:
When the announcement is done
What currency pairs will be affected by the announcement
What direction will then the price develop
How strong impact will the announcement have
We'll go through all this points in our series, so make sure you check our website !
If you don't want to miss out on anything,
like
our
Facebook page
and we'll notify you when a new episode has been released!
Binary options brokers for fundamental analysis
Broker HighLow
The important news releases (you can find at least a few of them daily) can pretty much mix up your chart, increase or decrease the price even over hundred pips, quite easily within minutes and we could use this in our favour. That's the reason why I like to trade fundamentals with the broker HighLow that offers 100% profit on all in-money trades.
Broker StockPair
Another broker that I use for trading news releases is stockpair. The main reason is their KIKO binary options, because sometimes the price, based on the predictions, moves greatly only for a few seconds (for example the price increases 100 pips, but within a minute falls again). In such a case, there is no point of entering any long-term positions, but rather grabbing the opportunity of the strong movement and earning a nice profit within seconds.
24Option
The last broker that I like to use for trading based on the world news is 24Option, the reason being very similar to stockpair kiko binary options. The only difference here is that the One Touch options that OptionTime offers have a 250% profit and no penalty, if the price goes the other way in the beginning, as it is with kiko options.
On the other hand, in order to win the trade you need go beyond a greater barrier of pips.
Author