Today, we've prepared a review of a fraudulent software called BinaryBotPro. You'll find out why it is a scam below so keep on reading!
What is it all about?
It's a system created by a certain gentleman who calls himself "Garcia" – but we doubt it is his real name. This system is supposed to create signals by which you should be able to make trades. The catch though is that these signals are randomly generated in a way that can't provide you any guarantee that your trades will end in the money.
Mr. Garcia mentions in his motivation video how he "makes €30 000 thanks to this system". He offers it free of charge after registering with one of the two brokers he supports. This thing alone is a bit suspicious. If you think about it, why would anyone with such a software offer it for free? It's €30 000 each month. Would you give it out for free, if you've had one? I certainly wouldn't.
How does BinaryBotPro work?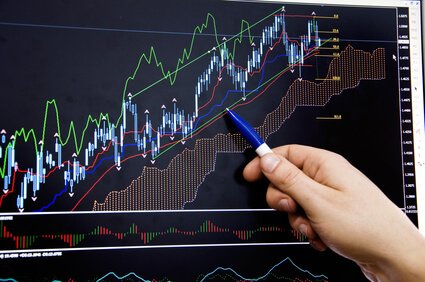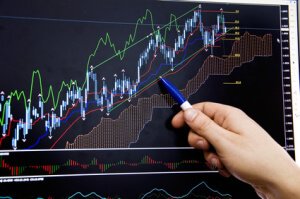 BinaryBotPro works in such a way that it recommends trades that you then enter in. The system indeed recommends trades, but they are only based on some simple algorithm generating random signals that just don't make any sense. The best way to find this out is to open the program on various computers at once and then you'll see that the generated signals at the same time, with the same assets might be the complete opposites of each other.
This whole system is a scam, based on the facts that you'll be making trades based on absurd signals and lose all your money, which will benefit only the brokers and Mr.Garcia that has an agreement with them to solicit people like "pigs to the slaughter".
Is there any David Garcia after all?
After a little research, I've found out that David Garcia is only a made up person with a made up story. How did I come to this conclusion? I've figured it out, because this person exists several times, always under a different name, with the same story. The web page that David Garcia promotes has been translated into several languages, always promoting the same thing. It's always the same person, with same picture, but different name. You can find for example David Garcia and many more.
Here, you can have a look at David Garcia's webpage in french.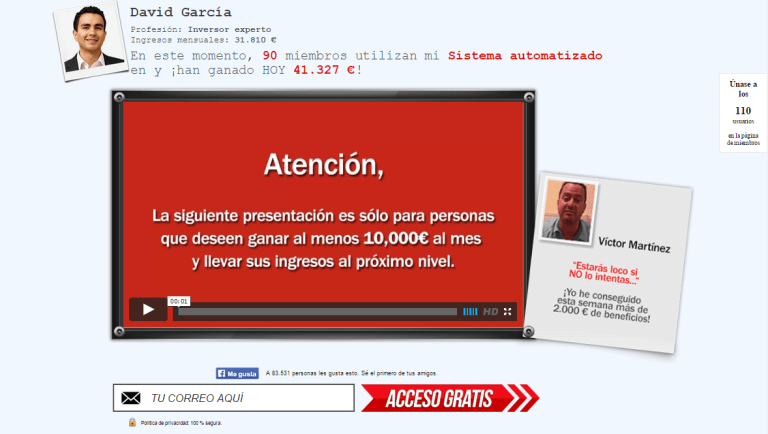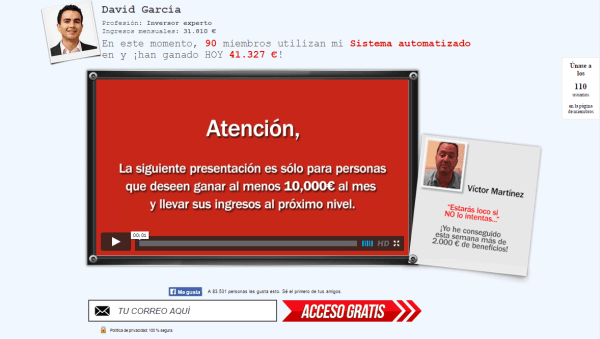 Here, for example, we have Pavel Kovač with the same web page, but in a different language. Just this thing alone is quite suspicious. Why would anyone look the same and have the same story? It's silly.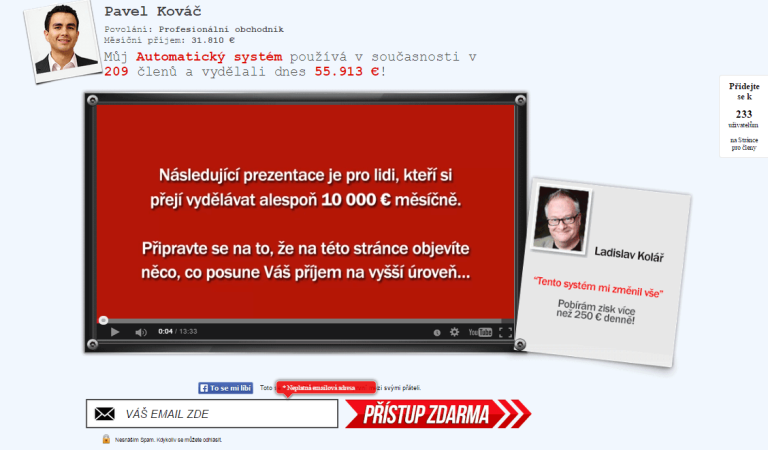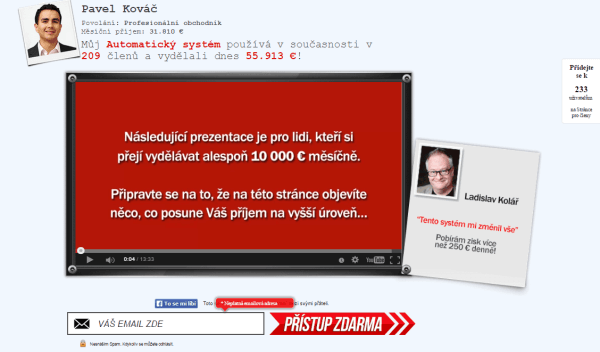 Conclusion
I'd definitely not recommend the trading system BinaryBotPro, if you don't want to lose your money. Maybe you are asking, why would anyone do such a thing? Why is someone promoting such a system that's useless and robs people. It's quite simple. A person promoting such a system earns commission by doing so. Basically, they have an agreement with the broker and they get a part of the money from each person they make lose theirs.
Generally, it's not really convenient using these program to trade. It's always better to trade after careful consideration and your own experience.
Author