Welcome to the second part of our show about the program Meta Trader 4. If you do not know what that is, I suggest you first read this article.


MT4 Download
You can download Meta Trader 4 for free directly from our site, if you have not done so already, here is the link.  You can download it for example here.
MT4 Installation
After downloading the, software must be installed. Double-click on the icon of the file you have just download and go through the instalation process. Then, open the folder where the program was installed and launch the program by double-clicking on the file Terminal.exe.
Opening an account with MT4
To be able to start using MT4, you need to create an account first. We do this immidiately after the first run (of the program).
Run the Meta Trader 4
Click on NEXT
Choose New demo account and click NEXT
Fill in all the boxes, tick the agreement and click NEXT
Our data appears. Copy them for future use!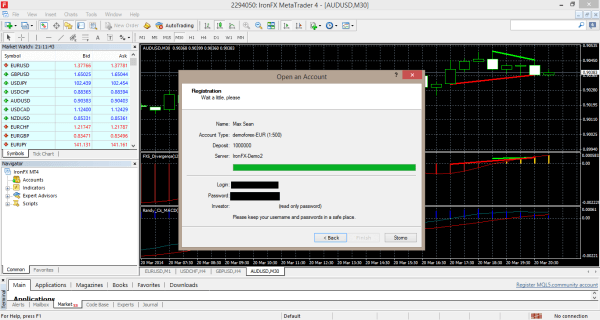 After clicking on finish and the program will log you in automatically.
Explanation of the MT4 user interface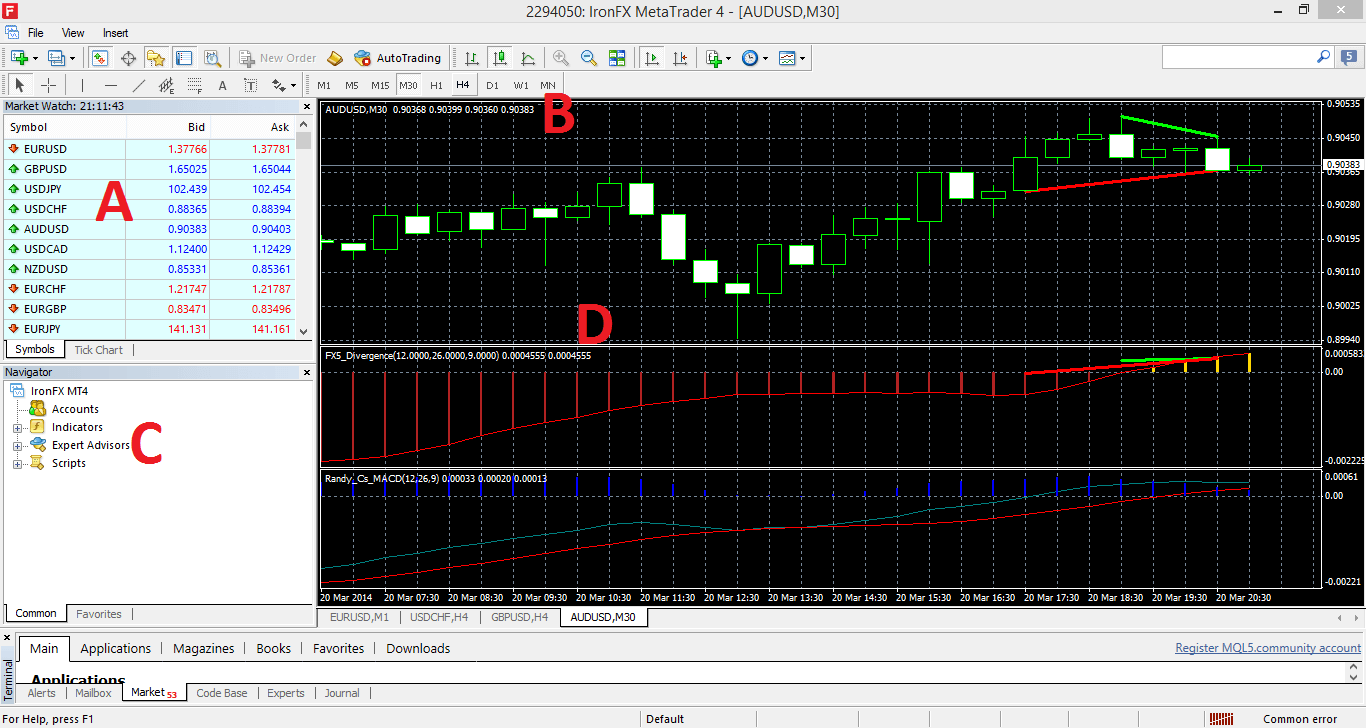 A – Current rates
B – Other choices, we will talk about what each button does in one of the upcoming episodes
C – Navigator (for inserting indicators and more)
D – Opened graphs
In the next episode i will show you how to add simplest indicators and strategies into the program and we will also start trading.
Author