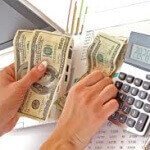 Yes, it is true that all traders are adults and should be able to manage their finances themselves. But not everyone can do it and sometimes your emotions won't hold you at bay. No wonder they say that the biggest enemy of the trader (both Forex and binary options) is the trader himself.
Therefore, I'd like to give you some advice. I'm not saying that you should always follow these rules, but it could certainly help you manage your finances and trades.
1. Tip: Do not trade with more than 10% of your account.
Yes, I know that this advice has been mentioned many times and in many ways. Some say 5%, some say 2%, but the basic idea remains the same. The important thing is not get confused and panic, this can indeed cause traders trouble .
I follow the rule myself: never trade with more than 5% of the account; but if you do not have sufficient equity, it is often impossible. When you deposit a required minimum of $ 100 USD that constitutes of $ 5 and it is not even the minimum trade size for TopOption.
For depositos ranging from $ 10 to $250, use $10 as the max. amount
When you deposit over $ 250 I'd stuck to a simple rule of 5%.
2. Tip: Set limits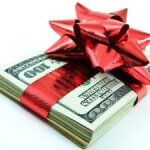 Have you been trading for a couple of weeks or months and have everything under control? Have you followed my advice, but you are still at a loss? I recommend setting limits.
The fact that a person is losing money is sometimes quite difficult to handle, even if you hold back and not brake the 1st rule mentioned above, the next mistake that follows is that you make too many trades! Therefore you need to set your daily limits and never brake them. Such limits may be, for example:
The maximum number of profitable and lost trades
The maximum amount of loss.
The maximum amount of profit.
The maximum time spent analyzing a graph.
You could say that the limit for the the number of profitable trades is absurd – why would I stop trading when I'm doing good? However, the opposite is true. That's why you should stop! Humans are by nature greedy creatures, and when one has couple of profitable trades in a row, it may happen that one begins to recede from their strategy and start to lose awkwardly – avoid it! 🙂
3. Tip: The fact that you can trade 24 hours a day, 5 days a week does not mean you should!
Yes! I recommend setting your trading hours at the very beginning. Before 8 am and after 6 pm you just don't trade! Many of you will not have time to trade during the day, when you're at work – I understand that. But it means that unfortunately trading is probably not for you.
If you really, really believe that trading binary options is the right way, take a few days off, or wait for a holiday. Or sign in and trade at work from your phone or tablet when your boss is not looking, okay? 🙂
Violations of this rule may also lead to unnecessary losses. 🙁
Recommendation: Discuss your trades with your friends. Not only when it's working and you are making money, but also when you're not. It will help you, really! Next time when you trade, your thoughts could be eg. , "If that trend line brakes and my trade failes, I would have to say to George that today, I've had three profitable trades and then lost one. I'd better wait for a clearer signal!"
Author