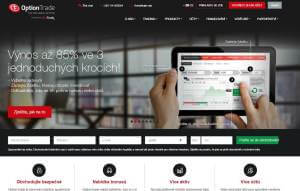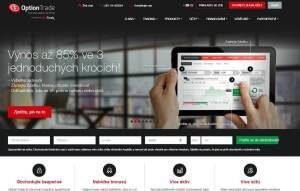 The management of the HotForex company have taken an interesting step. As you are aware, this company offers, apart from forex trading, also trading of binary options under the brand OptionTrade.
Or at least, offered.
A week ago, OptionTrade announced that it's closing its platform and will continue to focus exclusively on forex.
After three years (2013 – 2016) OptionTrade ends.
The official report from the management of the broker:
Following HF Markets (Europe) Ltd.'s strategic decision to discontinue offering binary options trading services under Option Trade, we are kindly requesting that you proceed with removing any OptionTrade-related materials in use.
We appreciate your understanding on this matter and once again apologize for any inconvenience this development may cause. If you have any questions do not hesitate to contact us at [email protected].
As the message states, whoever may ask for more info by email. That's what I did. I asked what had led them to this decision. Here is their response.
Thank you for Contacting support. We Would like to confirm That Binary Options will be fully removed and HF Markets (Europe) Ltd, will no longer be the Offering binary options trading services.

We appreciate your understanding on this matter and once again apologize for any inconvenience this development mucous.

Should you need any Further assistance please do not hesitate to contact us.
It seems, they just sent me an auto-generated message, because in the end, they haven't really answered my question in any way.
Why broker OptionTrade ends
In my opinion, it's a financial crisis of the parent company HotForex. The costs of running a platform for binary options trading are relatively high. As far as I know, we are talking about tens of thousands of euros per month. If the broker does not have enough traders losing money with him, unfortunately, it's in the red numbers, and sooner or later will have to do one of the two things.
Either rob the traders,
or close the platform.
Broker OptionTrade has always been fairly serious and therefore I think, they did not want to sully the name of its parent company and therefore decided, at the moment of a loss, to better close their platform. That seems very fair and I'd expect such treatment from all brokers. But, unfortunately, sometimes the opposite is true. Therefore, you'd better always choose a broker from our list of recommended and verified brokers, which can be found here: Binary options brokers.
Author