It is really simple to start trading binary options or Forex. Sometimes it's so simple that some people start doing it without any previous knowledge or studies. This is exactly what you should 't do because the consequences may be detrimental.
Today, I will focus on three basic skills you should master to become a successful trader. Do you know what skills I am talking about?
Trading platform
Knowing your trading platform is a must. The most common platforms are MetaTrader 4 and MetaTrader 5. Nevertheless, your broker may offer you some other software tool including an online browser-based platform. (offered for instance by Plus500 or IQ Option). Your forex trading platform will become your home so your knowledge of the platform must be adequate to your trading activities.
What does it mean?
As a beginner, you have to know know how to open a trade with your desired volume. You also have to know, how to set the stop-loss and take-profit levels.
You must know where to follow the progress of a trade and how to edit the two values (i.e. stop-loss and take-profit) and, naturally, how to close a trade. Usually, you can use keyboard shortcuts to help you with the setting. I recommend you memorize them. But this is not all. Another element the forex trading platform offers is indicators. Indicators are tools you should master at least as much as your forex trading strategy.
Initially, it's not likely that you will be using any of the automated trading systems, automated back-testing, and some more advanced features. These tools are very useful without a doubt, but as a beginner, you will not need them. And even without these tools, the quantity of information to absorb will be enormous.
Familiarising yourself with the trading platform and the way it works can be done by using a demo account. Demo account is a practical tool that will prepare you so that when you switch to live trading no sound or order setting should surprise you. Pretty much all decent brokers offer demo accounts.
Trading strategy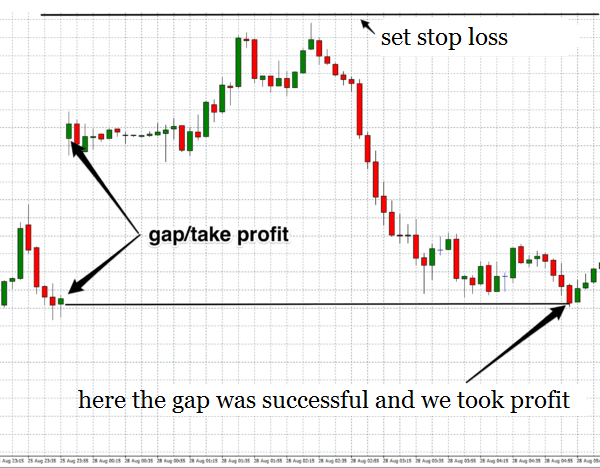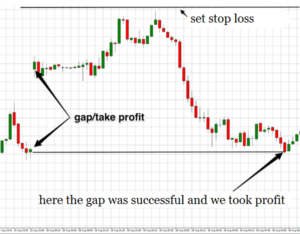 Even though the next step seems to be difficult, it's not. Since the number of trading strategies is huge, we offer you some inspiration that you can follow. In order to create a forex trading strategy you don't have to invent the wheel. Simply pick a strategy that you understand and whose idea corresponds with what you expect.
Take the platform and test it on historical data of your chosen currency pair (most popular is EUR/USD). Rewind the platform, let's say, a few months back, and start going forward. Write down when you would have opened and closed a trade. Note your losses and profits and make a conclusion. If you like the strategy – accept it, if not reject it.
Having identified your trading strategy, write down the rules (when to open a position, how to set stop-loss and take-profit) on a piece of paper. This way you won't be able to "cheat" yourself and open foolish trades. All your trades have to be opened based on your strategy rules.
Money management
Now, after mastering your trading platform and testing your trading strategy, some more things need to be done. One of them is the basics of money management. Do you know how much you can afford risking in a single trade, what is the maximum loss you have set for a day? And out of curiosity, do you know your trading strategy's RRR? If you don't, read our articles on money management.
As to the level of risk, the maximum shouldn't exceed 1 to 2 percent of your trading account. This way you will not lose more than 3-5 percent of your trading account in a day. There is no strict rule to follow but as a beginner, I recommend you keep a low profile. The reward-risk-ratio (RRR) indicates how successful your trading strategy is. Basically, the reward-risk-ratio measures the distance from your entry to your stop-loss and your take-profit order and then compares the two distances. If the distances are the same, the RRR will be 1:1.
Money management is of vital importance. Most of the time, it is money management that separates winners from losers. To learn more details read the following articles: our articles on money management.
Recommended brokers for CFD (Forex) trading
Broker
Bonus
Min Deposit
Leverage
Review
Open Account

Great social trading platform

200 USD
Up to 1:30
Review
Trade Now!

FREE DEMO ACCOUNT

$ 10
Up to 1:1000
Review
Trade Now!
*in case of correct prediction
RISK WARNING: YOUR CAPITAL MIGHT BE AT RISK
I find the above points as the very minimum for all those who want to start trading Forex. There are more things to learn but these will come later. If you master your trading platform, have a strategy and know how to apply money management don't hesitate and go for it. Each new experience will broaden your skills…
Author