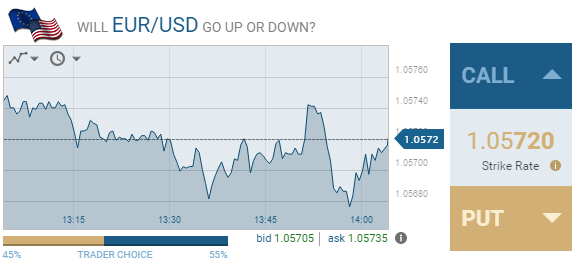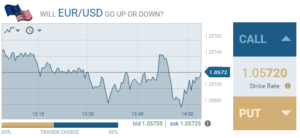 This article is mainly for our czech readers. This broker not only offers czech language and trading in czech currency, but it offers as well a customer support in the czech language. Mainly is this broker good for the Czech Traders, because the broker offers for them good conditions for trading.
However, The TopBinary Broker has always had one disadvantage. For the newcomers, it is certainly inappropriate to invest 15 USD as the lowest possible amount. For example with the broker IQ Option, it is just a dollar. This now changes.
Minimum deposit at TopBinary
Although the minimum amount of the deposit remains the same, 250 USD, the minimum amount for one trade changes. From now on it is possible to invest as little as 5 USD at short-term options as well as long-term options and ladder options.
Money withdrawals
It is true that withdrawals at TopBinary have never been the fastest. Withdrawing money could actually take several business days (in comparison with IQ Option, where the withdrawals take less that 24 hours, it is quite weak).
This broker recently made a change of its terms and conditions and sent it to all clients via e-mail. It is possible that you also received this e-mail about the change. And what changes? Let's see!
In brief: If the trader meets all the conditions for withdrawal (have confirmed required documents and have enough money on the account) the new terms says that the company have to process the withdrawal within 2 days from the request.
I consider this as a great step forward and it moves TopBinary higher. Another change that is coming in next weeks (or maybe months) is overall improvement of their platform.
Improvement of the platform
One of the domestic servers informed that all brokers using the spotoption platform, as is for example exbino and topbinary, should receive actualizations of the platforms in the future. This probably means acceleration of the platform and some new features.
TopBinary already have the option to view the candlestick charts and various indicators, so I don't think we are going to see any major changes. But if it happens, I'm very anxious about it. On the right side you can see how the latest platform might look like. Source.
Author