Some of you have surely noticed that at xbinop.com, we changed our opinion regarding TopOption broker. This broker used to be the best in 2014, but it became an average broker in 2015 and during the year 2016, they were on our list of good brokers just because so many traders liked it. I didn't even use this broker for trading and I used this broker just for a few trades per year.
But we have now definitively deleted this broker from our list of recommended brokers. It is because of the way the broker behaves. Don't you know what we are talking about? I prepared a short informational article which explains what had happened. Just continue reading!
1st reason: Their customer support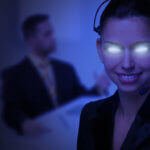 The first reason is its very unpleasant customer support. In fact, the customer support is very nice to you, but only if you play by their rules. All brokers want you to deposit your money on their page, that's for sure. But what this broker does is something terrible.
This broker, after my inactivity, canceled my account and this has happened twice already. So I opened a new one – I've done that a hundred times with all sorts of other brokers, so it is nothing special for me. Then I wanted to make a deposit, but I couldn't- my card was getting declined. After a while, I received a call from a woman. It was very pleasant to talk to her but she couldn't help me with my problem so we gave it up with the conclusion that we were going to try it tomorrow.
Since then she called me like 5 times and she'd probably keep calling till today if I had not blocked her number on my phone. During the conversations, she was telling me things like: 'If you don't make the deposit, I'll order the cancellation of your account.' She also said I stole her time and money (I think that TopOption pays their customers for the people that they persuade to make the deposit, which is against the rules of CySEC) and she said I was a terrible person, etc.
I don't think this is the right way to treat your customers. For example, the iqoption broker doesn't call their customers at all – and I think it should be that way.
2nd reason: The case of a robbed Czech trader
One of the traders (I will not name any names) who traded with TopOption had earned really good money. From his initial deposit of 100 €, he made €11,670. However, something happened that no one had expected. From one day to another, the trader lost all his money.
The broker probably did not want to pay that much money to the trader, so they decided to intervene. They just unexpectedly deleted all the money from the trader's account. And that includes his original deposit of 100 €. You can find more information regarding this matter in our updated TopOption review. Also, you can look in the comment section to find some opinions of real traders.
3rd reason: A horrible platform
Since I started writing the content of xBinOp.com, this broker changed their platform 3 times. And I don't mean upgrading to a newer version, I mean straight up using a whole different platform.
But that is not all. Even the management of the company has changed 3 times. There have been countless changes in terms and conditions and a lot of irregularities. It is true that we used to recommend this broker before, because we believed that it was just a misunderstanding. Unfortunately it seems it was not.
Their very last platform I don't like at all. It looks interesting, but that's it. To be honest, I think it is completely useless and slow. The worst thing is that even to choose the assets, it takes up to ten seconds. Very often you can't open your position and the expiration of your trades also takes longer than it should.
Read the comments of real traders as you under the review and tell us your opinion as well.
Summary and consequences
Unfortunately, according to a survey that we took, there still are many traders who use this broker to trade. I would be happy if there were no new traders who register with this broker. I think they are making bad decision for themselves.
Please share this article with your friends that the broker finally closes down and stops doing what they are doing lately. For the team OpceBinarni, Thank you!!!
Broker
Status
Withdrawals problem
Scam phone calls
Still in business
More information
SCAM
Yes
Yes
No

NOT RECOMMENDED


More information
Author