Below, I've prepared some binary options trading tips that you don't necessarily have to follow, but should. If you want to be a profitable trader.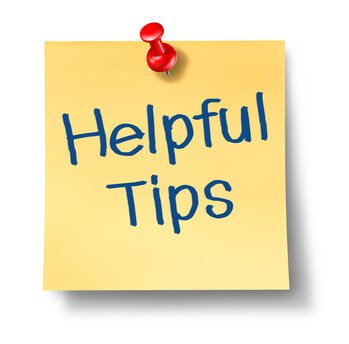 1) Never trade with more…
….than you can afford to lose. As I've stated earlier, the world of trading isn't secure at all. Even with the best strategy, trades just sometimes don't work out. Our suggestion is to never trade with more than 5-10% of your actual balance, especially when you're just starting out.
2) Your goals should be…
… realistic. If you deposit $200 in your trading account, you can't expect to have more than $500 in your account by the end of the week. That would lead to a great risk and even a greater loss. When you think of taking options trading seriously, never trade "roulette style"!
3) Educate yourself
Even the best traders and investors have to constantly educate themselves, just to keep up. Read about the newest brokers, strategies and tips on the internet. I am sure it'll help you broaden your horizons and have more winning trades. But remember, not all sources are trustworthy!
4) Your mind is your…
…. enemy. It doesn't matter how dumb it sounds, but it is. Unless you know how to control it. Humans really are a greedy kind. Never ever break the first rule, not even if your last 5 trades finished out-of-money and you want to get out of the red numbers.
You could say "I failed 5 times, so why don't I just throw in another big sum and if I win, I'll get it all back." This could work once, maybe twice. If it doesn't work out, you'll end up disappointed and broke. You'll be angry and blaming binary options for being a nonsense and that you can't earn any money with them anyway. Actually, it's the other way around, you just need to know when to stop and follow all the steps.
Believe me – been there, done that… 🙂
5) Start slowly…
… but surely! If you are just a novice trader, don't, under any circumstances, trade with great amounts for the first couple of weeks or months. Let's have a look at the sample:
Deposit $200
Trade with only $10 at once (= 5% of deposit)
You'll make 10 trades daily with an average success rate about 70% (= 3 trade ending "out of money" and 7 "in money")
With a 70% profit, you've earned $19 net profit
Trading Monday to Friday would make you nearly $380  per month
And you didnt think it was profitable to trade with only $10 🙂
Author