We all have our dreams and as traders, we dream mainly of higher earnings, correct? Are you a greedy dreamer with unreasonable thoughts about earnings from binary options? Or a person who wants to make money, but does not work for it? It does not matter whether you are a beginner, an experienced trader, or a person who is not interested in trading. Let's get into it.
Each of us dreams of something and us traders undoubtedly dream about how we earn big money using binary options. Some dream of being an athlete, traveling around the world or about saving whales. 😀 There is nothing wrong with the fact that we have dreams. Dreams help us to be happy and to fight in difficult times.
Since I have been interested in binary trading, I have met all different types of traders, and whether it was a beginner or an experienced trader, one thing unites all of them. The fact that everyone dreams about profit. The difference between them is – how they deal with their dreams.
A greedy dreamer
When someone begins to trade on the Internet, it happens that they have quite wrong and, for us, more experienced traders, funny ideas. I'll give an example: a beginner trader sees that Some Scammer earns 13,000 USD a month and suddenly goes crazy and wants to make just as much money. Unfortunately, this is usually how it goes, even if few of us can admit it.
Then it goes on, suddenly they begins to dream about buying a new car, a house, sending children to the best schools, and they still do not even know what are binary options. What happened? Nothing complicated, it's called greed. Each of us is inherently greedy, it's just human nature. But we need to learn to control it and not be lured by dreams that, while beautiful, are sometimes very unrealistic. Whatever you do, use your head, it will save you a lot of grief. Be realistic and justify everything rationally.
Math wizzards
I think we were all just like that at a certain stage of our trading carreer. Each of us knows the guy who for everything he does, uses excel, mathematical calculations, and equations. He has calculated exactly how much he will earn and has thought out what to do with the money he earned through binary options, even if he does not have the money yet.
You might think that this is the kind of a clever mathematician, but rather than a clever mathematician, he's just a reckless mathematical dreamer. They try to get profits out of nothing without really knowing what it takes to be a successful trader, and it's not just about some computation.
Recently, one of these mathematical magicians was telling me how in a few months will earn millions and was recounting what he is going to buy… And all that only because of his ultra flawless strategy for trading binary options, contributing to the exponential income. At first, I thought he was just kidding but then I realized that he was deadly serious.
The funniest thing in the whole story is that he was still terribly worried whether the broker would pay him such money while he has not even made his first deposit. :DHe had never even traded on a real account. Everyone knows that the best strategy for trading binary options is the BERSI 2.0 strategy, right? 😀 😀
Lazy dreamers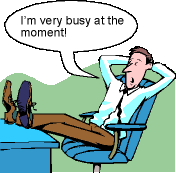 Trying to persuade someone from this group of dreamers is pointless, since they are as interested in self-education as you're in becoming Dr. Mengele's guinea pig. Their dreams are: to become a self-sufficient trader of binary options but would like to have someone who does all the "hard work" for them. They just want to find a personal guru for binary trading, guaranteed automatic trading system like the BinaryBotPro and want their minimum deposit to turn into millions, while they lie on the beach sipping a mojito.
You will not become a good trader by trying all of the programs for trading. You must realize that binary options trading is not just about turning on the computer, opening a trading program and taking a nap on the couch. Unfortunately, this is not how it works, trading is not easy and is not for everyone. If it was as easy as most people think, everyone would be doing it. You might be surprised, but you really have to work for it.
Dreaming about the beaten path…
I can not offend this kind of people, I've been one of them. These are people who dream about finding a map that will lead to success. I mean, I've always said, "if only I knew some great binary options trader and could trade with him".
It would be lovely to have someone like that at hand, but you have to realize that it's not just about clicking around. The man had to work for it to become a successful trader.
Many of you want to trade but are not willing to learn and practice (for example on a demo account), which is wrong. You must also realize how much time a professional trader had to spend learning, analyzing graphs, examining indicators and economic reports. This is mandatory and takes hundreds of hours. Many of us are sometimes looking for something terribly complicated, most sophisticated tool or something, while all it takes is to simply learn.
Conclusion – dream on, it helps!
Having any real life or business goals is very important to their fulfillment. If you have a big dream, break it up into multiple small dreams, it is a great method. For example, if you wanted to be able to do 30 push-ups, you may end up doing 20, but if you focus on the 50, you could probably do more.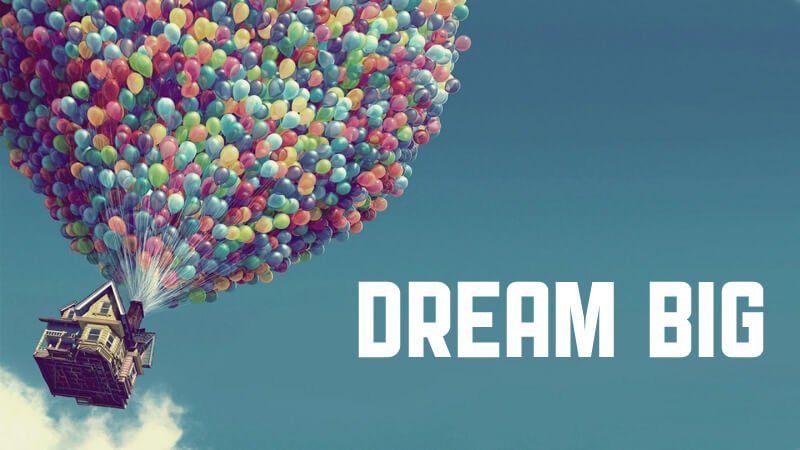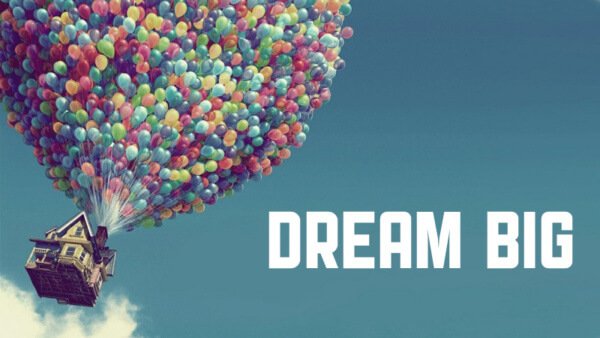 Having dreams really helps, it will motivate you and excite you to do the job. But you also have to realize that your dreams should be reasonable. For example, you can not think that in a week you do 300 push-ups, this would be an example of a greedy dreamer. Also, you may not want to do 50 push-ups when you have not even started, nobody will do it for you. These are such simple examples, but they also apply to trading.
Some dreams and wishes are simply not realistic and attainable. You need to know what can be and cannot be done. For example, if you want to earn 13,000 USD per month after a month of wondering about binary options, it is an unrealistic dream. And what are you going to achieve? You will get nervous and that will frustrate you. Then maybe you make a deposit and will soon lose all your money.
For instance, you can say that a year from now you want to earn 4,000 USD using binary options, this is a realistic goal that can be achieved.
You can dream about higher earnings, but first, you need to do something and stop laying on the couch, nobody will do it for you 😉 Good luck.
Author