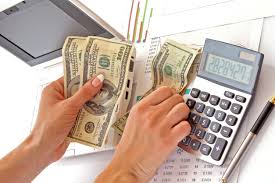 At the beginning, all newly coming traders tend to be cautious. After raking first profits their confidence naturally grows. One, two or three months are enough for many traders to feel that they are masters of the market.
Well, I can see you saying "That's not going to be my case" but believe me: excessive self-confidence is a frequent reason for people suffering devastating losses. Let's take a look at things everybody should be alert to.
Trading strategy
You can see and hear it everywhere, sometimes it sounds boring, BUT it is true: Trading strategy is the core. But don't be confused trading strategy is not a rocket science; it's just a pattern that works on a chosen instrument.
I have already seen very bizarre trading strategies such as one based on lunar phases, specifically on the Full Moon phase. In one of our previous articles, we mentioned a Martingale-based strategy (forex martingale).  It's an unusual and controversial method but why not.  Used as a back-test strategy with the odds on your side,  you have a trading strategy.
If you are one of the more conservative traders I am sure you skipped the previous paragraph. Otherwise, you must have thought we had gone mad. The thing is that by definition, trading strategy is in fact a pattern likely to be profitable having clear rules. The system should be logical and psychologically explainable.
Increasing trading risk
If your trading strategy contains elements such as adding to positions or moving a stop loss it's O.K. However, if after a few successful months you start risking more and more beyond the level of your trading strategy (by setting a too high entry position, moving or not setting a stop loss) you might get in problems.
Trading is about the likelihood of success. Even the best trading strategy in the world will inevitably have its better and worse periods. If your good times take too long the likelihood of your strategy resulting in future losses is bigger.
Anyway accepting loss-making trades when testing is natural. If your strategy is successful at 65% over the last year and at 80% over the recent three months one may expect that the profit rate will significantly decline due to the prediction of 65% for the upcoming year. In other words, your  above-the-average profit will be to a certain extent neutralised by several loss-making trades.
During a streak of successful trades, traders tend to exaggerate their ambitions in believe that they have perfectly mastered the forex market. By increasing the size of their positions, they raise the risk (something like a martingale) even after a profitable trade. If this is happening in a period following more above-the-average trades the likelihood of loss grows. As mentioned above, one day you will certainly suffer a loss and, due to the setting beyond trading strategy and money management, the loos will be much bigger.
Usually the result is not just one big loss. Unless this loss ends up in wiping off all your profits and money on the account, traders tend to be over-confident making another attempt to neutralise the loss. All this is wrong. The market does not work like this. If you don't use a strategy or involve too much emotions and hyper-inflated ego you are doomed to go bust.
Perhaps you are saying now that it cannot happen to YOU. Well, it may not be as critical as described but believe me one day you will experience it, too. It's something every trader must absorb. Wins and losses, good moves and errors these all are part of trading. This article has the ambition to make you realise that this risk exists and give you advice to avert any potential disaster in time or at least to minimise its impact. Remember that trading and/or trading strategy is only a matter of likelihood.
Recommended forex brokers
| Broker | Trading Instruments | Leverage | Spread | Review | Open Account |
| --- | --- | --- | --- | --- | --- |
| | Forex, CFD, Crypto, Shares, Commodities, Indices | Up to 1:30 | From 2 pips (depends on asset) | Review | Trade Now! |
Author