VIX, a volatility index sometimes referred to as investor fear gauge, is a tool that shows market sentiment. Use another view and anticipate the behavior of most traders. First of all, let's introduce the tool itself to show how it works and what values or movements are relevant.
What is VIX
Index CBOE VIX is an indicator of market volatility. Volatility indicates how quickly and how much prices change. With VTX the final value is determined by using the implicit volatility of options by index S&P 500.
High volatility occurs when a price changes quickly with one group of traders selling their assets and another one buying them. In the market, this can be observed in the wake of important news (in the case of forex typically after central bank sessions or changes of interest rates). On the contrary, low volatility is typical for nights, time periods in which price movements are minimal.
Trader's interpretation of VIX
A higher value of VIX means higher volatility and hence higher uncertainty. When are traders uncertain and nervous? When there is a threat of the collapse of the system or at least a dramatic decline of prices (… can you imagine a trader being nervous when making money?..).
By the way, have you ever thought about the terms long (for buy) or short (for sell)? It's simple – to speculate on growth is a LONG-term effort, but falls come quickly and are aggressive – SHORT.
When shares grow, it' usually a moderate growth. Traders are calm having no reason to panic. This is because of low volatility and low VIX.
How to trade with VIX
In general, with the growing VIX, you can expect a price decline in particular in a stock market. Usually, it's not only stock markets; forex, commodities, and cryptocurrencies are affected, too. Being a beginner at cryptocurrency trading you don't know yet whether uncertainty in a market signal for cryptocurrencies good or bad times.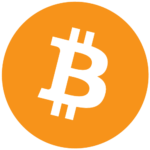 Most of you know that when markets are volatile, traders tend to resort to gold to preserve the value of an investment. Bitcoin is called digital gold and litecoin digital silver. Does this mean that cryptocurrencies behave similarly? As a kind of value preserver, will they grow? Right now, nobody is able to answer this question. Cryptocurrency fans see all things in bright colors but you would also find many skeptics. All that you can do is to wait and observe what the market will do.
In general, high values of VIX indicator mean a potential threat and unpredictable price movements, while low VIX a stable trend. But as you know each market has two sides which means that a potential threat can be turned into a strength.
I would never use VIX as the main indicator for selling my assets. I personally see it as a complement offering a different view of the market but never the key instrument for trading. Asking me whether it is possible, I can answer it seems that it is. But I am not going to give you any specific trading strategy based on VTX.
Anyway, I feel that testing VIX makes sense. Who knows, it may turn out to be the last piece into your puzzle – your Forex trading strategy.
Reliable Forex brokers
Broker
Bonus
Min Deposit
Payout
Review
Open Account



Great social trading platform

200 USD
*
Review
Trade Now!



FREE DEMO ACCOUNT

$ 10
Up to 100 % (in case of correct prediction)!*
Review
Trade Now!
*in case of correct prediction
RISK WARNING: YOUR CAPITAL MIGHT BE AT RISK
Author