Trade 24 is a top tier CFDs, Commodity and Currency brokerage specializing in fully optimized trading platforms which main goal is to offer speculative investors of all levels an easy and smooth online trading experience. They do not offer trading binary options, however trading customers who log on to the robust yet intuitive Trade 24 platform are instantly connected to the stock market exchanges featuring a massive selection of assets, shares, currency pairs and securities to trade on.
Simply put, it means anyone, from home trading enthusiasts to your personal banker, can generate monetary gains by trading in stocks and speculating on market trends. All within a simple to use platform accessible from home and on mobile devices.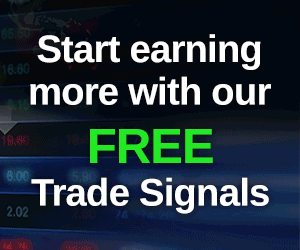 Featuring publicly traded companies, from hi-end giants such as Facebook, Apple, Twitter, Amazon and Tesla to auto industry veterans like BMW and Ferrari, Trade 24 offers its clients a huge roster of items on which they may hone their skills, leverage their investment and distribute their portfolio. New to the genre as well as more experienced traders' can learn how to increase their income cycle by taking advantage of frequent signals packages, comprehensive personal guidance, and a tailored approach to trading online.
Trade 24 easily outshines many of its contemporaries by introducing a multi-purpose account which incorporates both Social Trading tools and MT4 based robustness. It's a matter of your preference as a client, which is what matters most.
If you take to a more traditional mindset, you may choose to trade in commodities like Gold, Silver, Oil, Sugar, Wheat, Corn and Copper via a fully realized MT4 account, while also minimizing your risks in copying the actions of more experienced traders in areas which you may be less acquainted with, for example: major currency pairs such as EUR/USD, JPY/CHF, CHF/AUD, GBP/EUR, and even virtual currencies like Bitcoin (BTC).
The wide array of tradeable assets can be intimidating at first, however, Trade 24 team of experts offers free insights on learning how to better distribute your gains by investing on widely traded indices including the S&P 500, DOW JONES, NASDAQ, FTSE 100, DAX, and the Nikkei 225.
Trade 24 communications package and website features:
Video Tutorials – Providing prospective investors with a step-by-step guide to safely navigate the financial markets.
Interactive Webinars – Giving first-time traders ongoing courses presented by widely respected economics mentors ready to answer any question in a form clear and simple to understand.
Free eBooks – Discover the world of endless financial opportunities with Trade 24's eBook series valued at thousands of dollars, absolutely free. You can also find some ebooks related to trading on our website here: Binary options ebooks
Around the clock assistance – On hand Customer Support team engages with new and existing clients on every possible issue, from technical help to providing account-related answers. Just ask!
Your personal consultant – Each trader is assigned a dedicated account manager to provide guidance through the trading process. Readily available to answer any questions as well as internalize feedback from clients, Trade 24's team of experts is one of the best in its field.
5 Account Types – The Silver, Gold, Platinum, Mega and ECN account types make sure that your specific needs are met. More impressively, in case you did not find an account that suits your needs, simply contact your account manager to receive your own personalized account type.
To summarize,
Trade 24 seems to be one of the few remaining brokers who are flexible enough to understand that each individual trader is unique. Each to his own style and wants, whether you are an aggressive short term speculator or a long term calculating strategist with an elephant's patience, Trade 24 will accustom itself to you, not vice versa. That is the key difference. One disadvantage I have found though is that they do not offer trading binary options – maybe that will change in the future?
Offering five different account types, as well as personalization, adjusted to each individual's budget, experience and availability is a refreshing change. I myself only trade between 30 minutes to 2 hours a day. Thus, Trade 24 definitely keeps the safety and personal preferences of their clients in high esteem.
To conclude, the reason Trade 24 boats the most loyal customer base, according to their own statistics, is likely due to the fact that an updated, easy-to-navigate online trading platform combined with a top notch customer support staff provides for a financial broker with an extremely satisfied clientele.
To start enjoying all of the benefits Trade 24 provides, simply register to open an account – no commitment necessary – so why don't you give it a try today and see for yourselves!
Author