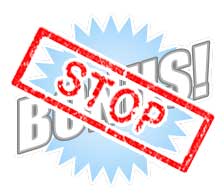 We've mentioned this already a few weeks ago. CySEC wants to ban all bonuses. In fact they are talking about the same thing over and over. Cancel the bonuses, cancel the bonuses. But is seems that it is not that easy. As we've published in the article Pros and Cons of the bonuses, for newcomers the bonuses in the world of trading are surely very interesting and attractive. After all, it is money for free, right?
However, in reality this is not completely true. Each received bonus means the trader is committed to make a certain number of trades and unfortunately, they usually can't withdraw the money before that.
Information of the new circular letter C194
CySEC has informed all regulated companies (not only to those focused on binary options but also forex brokers, etc.) new information regarding the bonuses and tournaments in the latest document called circular C194.
From now on, it will be prohibited to offer the customers (traders) any of the following bonuses:
Welcome bonus (including, for example, no deposit bonus)
Bonuses for meeting a certain trading volume
Bonuses for friend recommendation
Bonuses for verifying their personal information (phone numbers, addresses, etc.)
Bonuses for participating in webinars
Gifts in the form of iPads, phones, etc.
Prizes for winning a volume based tournament

and other bonuses described in the circular letter
I don't think its fair!
I do understand. To give a bonus, which the trader, in the end, can't withdraw could be considered as a manipulation. The same goes for the bonuses for volumes traded or risk-free trades. Bonuses for participating in the webinars are also complete nonsense.
I have nothing against the ban of all the above mentioned bonuses. It will be great. However, it seems strange to me to prohibit also the no deposit bonuses and even the tournaments.
I think that the no deposit bonuses are a great thing, so why to ban something, which is not conditioned by a deposit and thus there is no risk to the trader? I personally used this bonus offered by some brokers. They are so simple. You just have to register on the page, confirm your identity and get for example €50 on your account. The money you can use as you want. Then, if you meet the conditions (which does not include making a deposit), you can withdraw your money. Simple, isn't it? To me, it's not dangerous, or is it?
The tournaments will be banned. That is one of the things I also do not understand! The tournaments of IQ Option broker or Ayrex broker are a great way to get some extra dollars and to have fun at the same time. I see no reason, why these tournaments should be canceled. Everybody knows that when there are 1000 participants and only the first 10 will get a prize, it is not going to be very easy. What do you think about that? Let me know in comments.
Updated: IQ Option does not cancel the tournaments. Here you can read the official statement of IQ Option: "The circular prohibits tournaments in which "the first client to reach a specific target volume or the client with the highest profit and/or volume in a period of time, wins a gift or an amount of money". There are no such tournaments on the IQ Option platform, and this does not mean that tournaments are banned. Tournaments on the IQ Option platform fully meet all the requirements of the regulator."
News: it seems that IQ Option came with an innovation.
On their tournament
page, we can now find tournaments that are free. The victory in this tournament will classify you for free into real money tournament. You can see how the tournaments look like on the picture below, or on the official page of
IQ Option tournaments
. However, whether these tournaments will not be prohibited by CySEC is unsure.


More information about CySEC
Author