pl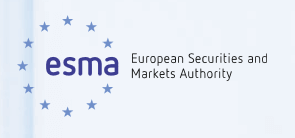 As you surely noticed trading markets have been tumultuous since early 2018. Some brokers are going (such binary brokers closing down their businesses), others are coming. On top of that, a lot of incomplete or twisted stories have spread over the internet such as about what happened in March. A lot of people are sending me e-mails asking about what may come next. I would love to answer your questions, unfortunately right now nothing is 100% sure.
In this text, I will do my best to explain to those who don't understand the situation or want to know more about what's happening in the markets. Please, read the article completely and attentively.
Intro: What's happening?
This had been a hotly debated issue in the binary options trading community for long but nobody knew when it was going to come. It came not long ago. What I am talking about? I'm talking about tightening rules or setting  restrictions for online trading.
To be more specific, binary options trading will be banned totally because some people suffer losses.  Obviously not everybody is a loser but the majority of the traders is. As we described in our article  Statistics of binary options earnings 75 % of all traders lose, which was admitted by ESMA.
Regulated vs. non-regulated brokers
The mentioned changes will only impact brokers regulated by the EU. It's a pity, but there is no other way to tackle this issue. Brokers regulated outside the EU (such as HighLow in Australia) or non-regulated brokers will not be affected by this change. These brokers will be allowed to continue offering binary options trading as before. However, be careful.
MasterCard has recently announced its intention to ban all payment transactions on accounts operated by non-regulated brokers and scam brokers. VISA has not yet mentioned such plans in the public but it's likely that it will follow the suit. This could be the end of scam brokers – eventually.
You may say that binary options as such (traditional options) will soon no longer be allowed for trading. Attention! Digital options, ladder options, and similar instruments will remain unaffected. These will be available in the future same as before. By the way, digital options are being offered by the best broker in the market, IQ Option, so don't worry that nobody will be offering trading this instrument.
Along with binary options, the recent regulations are centered on other financial instruments such as CFD or cryptos  – continue to read.
Changes in Forex and CFD trading
The change will also affect Forex and CFD brokers by imposing leverage limits for trading. The new limits will be as follows:
30:1 for major currency pairs (EUR/USD, USD/JPY,..)
20:1 for other currency pairs, gold and main indexes
10:1 for commodities (except gold) and secondary share indexes
5:1 for individual shares and other reference values
2:1 for cryptocurrencies
The restrictions also include a rule of closing a trade at a certain margin based on the account, protection against negative balance based on the account, ban on using incentives by CFD providers and warning from risks associated with specific companies communicated in a standardized fashion.
Today, I've read in an article published at FXStreet that people from PurpleTrading simulated a case to demonstrate how trades opened until now might look like under the adoption of the new restrictions. Their verdict was as follows:…The majority of our clients is efficiently using leverages 1:10 or 1:20. These conservative traders will not be affected by the lowering of the leverage limits. These traders will be allowed to continue trading in the same way with the same trade volumes as so far."
What about cryptocurrencies?
Cryptocurrencies represent a different league. Which means that the changes and restrictions mentioned above will apply to each authorized CFD broker offering cryptocurrency trading.
Other brokers including crypto exchanges such as bitfinex, coinbase, or binance will not be affected.
Your frequent questions on this topic
When the changes come into effect?
According to ESMA: "The regulations will be published in the EU Bulletin coming into effect one month (binary options) and two months (for CDF) respectively from being published in the official bulletin". The regulations have not yet been published,  so binary options will be offered for trading for at least one month from now.
Does this measure mean the ultimate ban on trading?
No. It doesn't. The official document says: "In line with MiFIR, ESMA may adopt temporary intervention measures for the maximum of three months. Before the end of the 3-month period ESMA shall consider whether the measures should be extended for another three months." This means that the ban applies to 3 months, after which the trading of binary options will be possible unless otherwise decided by EMSA.
Can I continue trading?
Yes, you can. As mentioned above you still have some time to enjoy binary options trading in the same way as before. Sooner or later, this type of trading may have vanished. But digital options, Forex and cryptocurrencies will survive.
Is my money at risk?
No, it's not. This would contradict to the regulators' ambitions.  Your money is yours and nobody will take it from you. If you have your money deposited on a trading account controlled by a broker like IQ Option or HighLow you don't have to fear. You can continue until the regulation (ban) comes into effect. Then you can either withdraw your money or use it for trading other instruments (forex, cryptocurrencies, digital options etc.)
Brokers to choose from for trading
We advise the same as many times before: Read our list of recommended brokers for binary options, for forex and for cryptocurrencies. We namely recommend the following brokers: IQ Option, HighLow, PurpleTrading a CoinBase.
More information below: (to display, click one of the buttons)
Author