Alert:
This article is not relevant anymore. On November 4th 2017, the broker Stockpair has been closed. Please, choose a different broker from our
Brokers Section
. Thank you.
The bina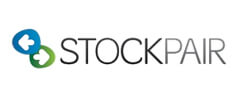 ry options broker Stockpair is one of the best binary options brokers in the whole world. We think that it is the best broker – at least in France. The most people who login to stockpair are from France – according to statistics from April 2016, around 1/4 of all Stockpair's logins comes from France.  Stockpair's headquarters are based in Cyprus, which is normal for binary options brokers. In Cyprus, the most important regulatory authority is based – CySEC.
Stockpair login
Stockpair accepts logins and registrations from all around the world including United Kingdom, Canada, India and so on. Same as Banc de Binary in EU, stockpair has different websites for clients from Europe and other countries. That is, probably, because of regulatory reasons. Each region has certain limitations and/or specifications. Stockpair has to adapt to these situations and create a new website version. However we have never noticed anything different.
For example if you want to login to stockpair from Canada, Mexico or India, the website you have to visit is http://stockpair.net, on the other hand, if you want to trade from Europe or Africa, you have to use http://stockpair.com. But don't fear. You don't have to remember the exact URL address for the country you live in. If you visit the wrong one and want to log in, the website simply tells you what to do. Have a look at the popup that appears in such case below.

Registering to stockpair is as easy as 1, 2, 3! You simply fill out the registration form found on their website. Literally within seconds you can deposit funds to your account and start trading.
When you are done with trading and close the browser windows, stockpair automatically logs you out. As soon as you want to trade, you can simply log in to your account again using the form at the top of the page.
More information about stockpair
Author