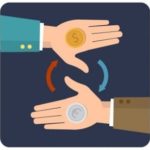 In the recent weeks, Bitcoin has become a hot commodity. In late 2017, the value of one bitcoin exceeded USD 10 000, two weeks later USD 20 000. If you had bought bitcoin a year ago it would have cost you 21 times less than now.
The enormous growth of this flagship digital currency is due to several factors. The strongest one is the changing perception of bitcoin; A currency considered a few years back a kid's toy is now a regular investment opportunity. The growing demand drives the price of bitcoin up. People who a year ago didn't even know that such a currency existed are now keen to get it. Just, for example, in December 2017, about 180 000 Czech citizens searched bitcoin on Google and for this small country, it's a lot.
Crypto Mining does no longer pay off
To become the owner of bitcoin you can use several ways, to get it described in our previous articles. The main process of creating bitcoins is mining. Today, bitcoin mining is a business for large corporations and organisations with thousands of miners. The mining of blockchains is increasingly demanding for computing capacities requiring hundreds thousand to millions spent on hardware and power. There are some countries in the world where bitcoin mining is a loss-making business even with suitable equipment.
Side by side with powerful players
The question whether investing in bitcoin pays off is being answered by large multinationals through their actions. Tesla, the world's leading maker of electronic cars, is pumping gallons of dollars in bitcoin. After closing down the Silk Road (a network used for illicit trafficking of drugs and other commodities), FBI has become one of the biggest bitcoin holders with 144 000 bitcoins.
In December 2017, the bitcoin rush escalated after bitcoin's entering a "real" stock exchange. Despite of some voices warning that this bubble may burst as quickly as it emerged, the vast majority of investors hopes that the boom will continue. So far, there are no indications for bitcoin's soon collapse.
Main method how to get bitcoin: Buying
Trust, but test: Sale of bitcoins is offered by hundreds of entities, of which only a minority is trustworthy. The huge demand for digital currencies as we can see lures various shady characters and crooks parasiting from the gold rush.
Be cautious when considering your future trading partner. Read the security protocols at the websites and servers as well as reviews written by well-known investors. Conduct a thorough investigation. The validity of "Time is money" applies now more than ever.
I personally recommend this provider:
| Broker | Bonus | Min Deposit | Payout | Review | Open Account |
| --- | --- | --- | --- | --- | --- |
| USA Allowed | $10 BONUS | $ 100 | * | Review | Trade Now! |
Buying bitcoin, step by step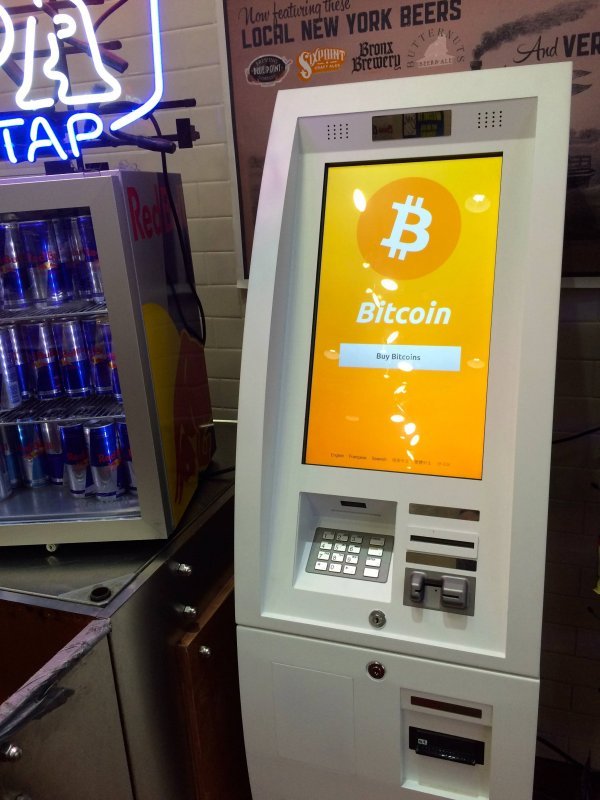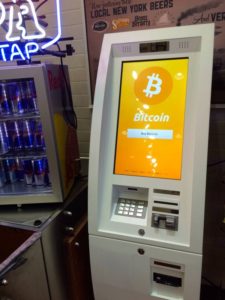 The first step of the buying process is registration. Simply enter username, password, and email. The next step is usually the verification of your account by clicking on the e-mail link, making the first deposit or having a video chat with an operator making sure that you are a physical person.
Payment s are usually carried out by bank transfer, but for example, CoinBase offers purchases by payment card.
For example, we will talk about the Czech Republic. Some organizations in a few major cities, such as Prague, Brno, Ostrava and Karlovy Vary operate special bitcoin ATMs, allowing purchases of crypto in cash. If you buy a large amount (typically from USD 1 000 above) the operator will require checking your identity.
Be prepared to pay some fee…
As of 18 December 2017, one bitcoin was traded at around USD 19 000. Early in January 2018, the price fell back to USD 13 200.
Exchanges with renowned brokers are carried out in the same way as with crypto exchanges. The sale/buy rates differ by tens of percent. Given the price of one bitcoin, this represents in absolute figures like dozens of dollars (plus transaction fee). With CoinMate the difference sometimes is merely a few dollars.
…and don't forget about crypto wallet
Wallets are used for keeping digital currencies in a safe place. The wallet is a piece of software generating addresses – hash keys i.e. unique series of letters and digits used for sending or receiving amounts of money. Each hash key can only work in cooperation with the wallet's private key. This measure prevents stealing of your money when transferred.
However, there are other risks that may deprive you of your bitcoins. While the transfer technology is nearly perfect one mustn't forget about the human factor. Countless cases have been reported of a third party stealing bitcoin wallets. The cases demonstrate how dangerous it is to keep wallets in a cloud unencrypted.
Don't use a password when buying a bitcoin wallet. Most importantly, don't forget to back your wallet up.  A stolen phone or dysfunctional harddisc have been behind numerous huge crypto thefts. Ideally, you should keep a hard copy backup (to access the wallet by downloading a QR code) or in a bitcoin deposit, which we are going to explore next time.
Author