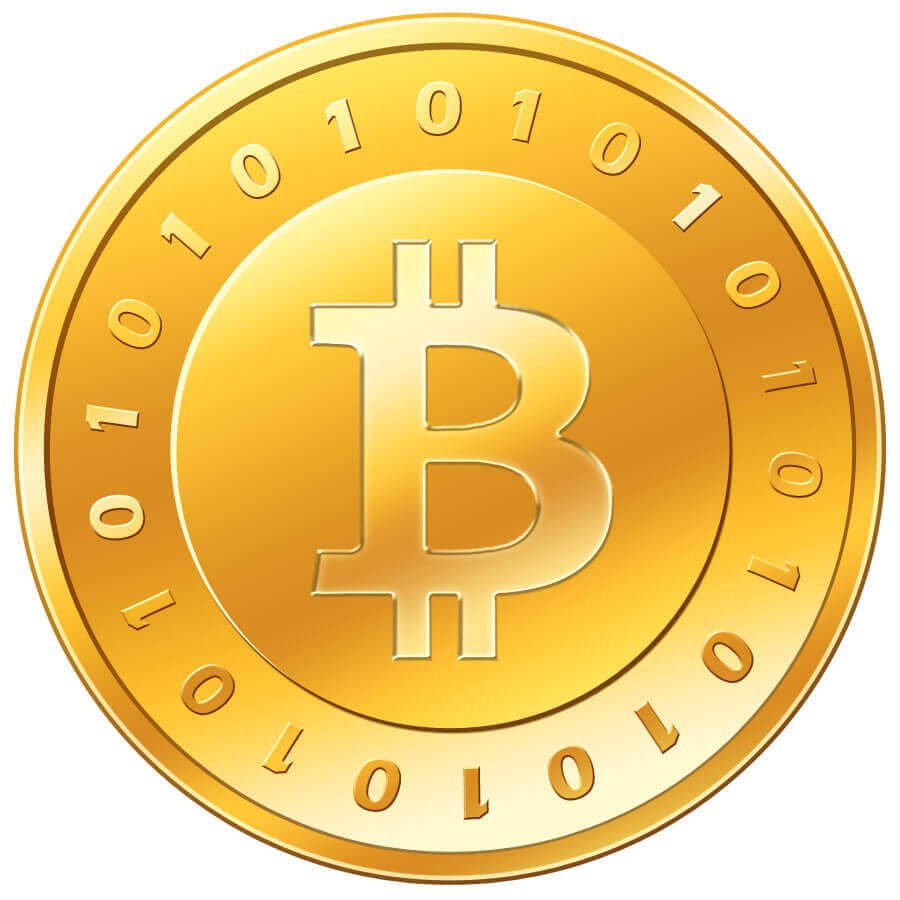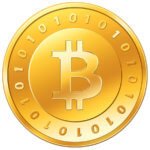 Cryptocurrencies have become a global phenomenon frequently discussed in various forums. I am sure that you have heard at least some of the terms such as Bitcoin, Ethereum, or Litecoin.
As cryptocurrencies are experiencing a boom, binary options brokers are aware of this popularity. They know that people are interested in cryptocurrencies and that they want to trade with them. One after another, they are introducing this option.
Let's take a closer look at trading cryptocurrencies with the brokers.
Popularity of bitcoin
To demonstrate the credibility of this information I used Google Trends. I did a small search for the word bitcoin. As you can see from the below graph, the demand has grown in multiples in the recent year.
Trading cryptocurrencies with IQ Option
With IQ Option crypto (cryptocurrencies) trading has already been possible for a few months. Cryptocurrencies can be traded both as binary options or CFD. I personally prefer binary options. However, when trading cryptocurrencies, which are awfully volatile, I find CFD with leverage as a better idea.
As already mentioned, trading CFD allows you to use a leverage of 1:50. This ratio means that for every BTC 1 you put into your account, you can purchase up to BTC 50 worth of currencies i.e. 2% of the price.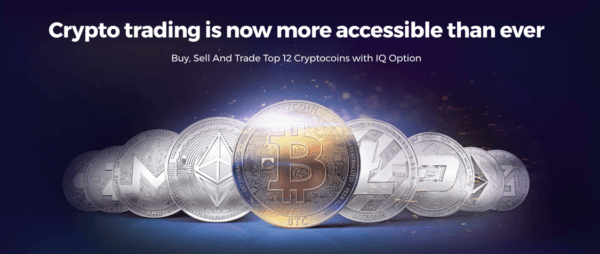 Trading cryptocurrencies with BDSwiss
Recently, BDSwiss has distributed an e-mail circular announcing that the broker offers trading with cryptocurrencies. As a currently hot topic, cryptocurrencies are demanded by every broker to win new customers (traders).
Though BDSwiss allows crypto trading, compared with IQ Option, its platform is poorer and a minimum deposit higher. Which is why I do not trade with BDSwiss. On the other hand, BDSwiss offers the platform and support in Czech and I bet there are plenty of people who prefer this (which is nothing bad at all).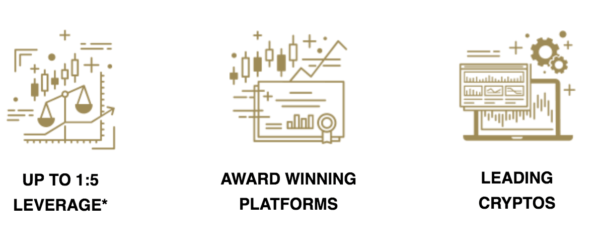 Register with BDSwiss
| Broker | Bonus | Min Deposit | Payout | Review | Open Account |
| --- | --- | --- | --- | --- | --- |
Remarkable: Valuation of bitcoin with eXbino
An interesting thing is that eXbino offers the opening of an anonymous bitcoin account. This means that using the same process as for a normal trading account you can open an account without specifying the name or address or sending documents for validation. A minimum deposit is as little as 10 USD.
Money on this account cannot be "normal" money. You cannot upload with your payment card currencies such as US dollar, euro or Czech Koruna. All that is allowed on this type of account is bitcoin. Bitcoin is also the currency that will be paid out.
What I see as the only disadvantage is that nobody can guarantee that nothing will happen to your account. My recommendation is that one should keep away from this type of trading with large amounts of money. But with less than  BTC 0.5 on your account, I think that everything is O.K. 🙂
Further info
Naturally, there is more than one BTC exchange offering far better quality. Right now, we are making reviews to be published soon.
Author