Before you start developing your trading strategy, you should make clear what type of broker you would like to be. Forex is not a homogeneous entity but offers various options and opportunities. We all are different individuals and have different preferences. You should make use of it. Look at the options and choose the one that best fits you.
Obviously, it is not so easy to immediately decide in which category you fall. In my opinion, you must first test most of the aspects and find a way of trading that will be comfortable for you.
How long to keep a position: months, days or minutes?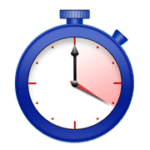 Basic trading styles in a Forex market are derived from the length of time spent in an open position. With Forex it is up to you to decide how long this should be. In binary options trading, you must choose the expiration time before you open a trade.
It is one of the crucial factors because the length of trade must be reflected in the evaluation. Not everyone likes keeping a trade open for a month. Not everyone wants to trade in a few seconds or minutes. The good news is that the foreign exchange market offers each individual the freedom of choice.
Daily Trader
The length of a trade very much depends on your mindset. A lot of people prefer throwing all problems away before going to bed. These people are daily traders. Normally, they keep the position open (from minutes to hours) throughout the day. Exceptionally,  if the situation requires they leave a trade open overnight (with a stop loss and take profit set)..
Investor, a long-term trader
Some people do not fit in the quick trader category. These people armed with good Forex analyses tend to assume where the Forex market may be in a month or half a year. These traders feel that they must give the market some time for all possible movements and won't panic at the first sign of retracement.  Certainly, this method does not fit all. It requires strong self-control and often also more cash.
A second option is to invest a (relatively) small amount of money and spread it for a longer period of time. However, in this case you can't expect any breathtaking profit. Now you can see that to become a  fulltime investor is not an easy job.
Scalper – seconds and minutes are critical
Doing trades within tenths or hundredths seconds  without a PC or well-positioned server nearly impossible. This style is called high frequency trading (HFT), which is something people like you and me, small retail traders, can only dream of.
Trades carried out in seconds and minutes are more realistic. Many traders see a minute or 5-minute chart as the most important ones. They do a lot of trades each day with a table always clean. This style requires a lot of concentration and quick broker response. If you want to be a scalper you have to have the best, the most reliable broker ever.
The name of our strategy
BERSI Scalp
has its origin in this trading style. We use it for trades taking from 5 to 15 minutes.
Choosing a broker
The selection of a broker is dependent on your trading style. An average Forex broker will be a sufficient choice for an investor and a daily trader. The scalper, however, needs the best one. The downside of it is that the quickest broker may charge too much for keeping a position open overnight, which you shouldn't ignore, either. The seemingly best position is the one of a daily trader. This type of trader must strive to find the best possible combination of both.
List of our recommended brokers (CFD)
| Broker | Trading Instruments | Leverage | Spread | Review | Open Account |
| --- | --- | --- | --- | --- | --- |
| | Forex, CFD, Crypto, Shares, Commodities, Indices | Up to 1:30 | From 2 pips (depends on asset) | Review | Trade Now! |
| | Binary options, Forex, Crypto, Digital | Up to 1:1000 | OK | Review | Trade Now! |
In principle, to find a broker is not so difficult. you just check various discussions and forums over the internet by typing the name of the broker and adding some key word/s to search (e.g. discussion, experience or fraud). Soon will you see who the broker is.
If you do the above process with binary options brokers e.g. binatex scam, or xtb review, our web site will show you relevant information.
Think twice before you decide whether you want to keep a position open for minutes or hours or even days or months.  Test keeping a trade open overnight and answer the question of whether you can afford falling asleep in case your trade is losing. This is a kind of a typical important question you must answer.
Author