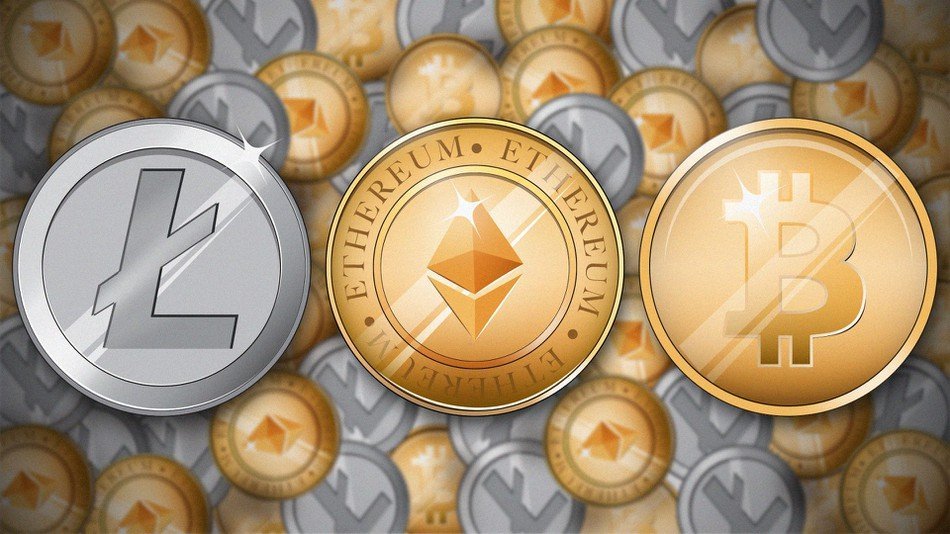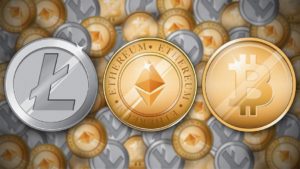 In 2017, investments in various cryptocurrencies including bitcoin, ripple and iota offered the traders multiples of the initial value. In some cryptos the value has risen to thousands of per cent. An investment in Ethereum worth USD 1000 made at the beginning of 2017 would have earned you USD 300 000 at the end of the year.
Yet, the last days of the year brought the investors back to reality. The loss of a third of the value of bitcoin and other currencies within a few hours was a clear proof.
How shall we interpret it? Was it just a kind of retracement and the growth is likely to continue? And what about the rest of the cryptocurrencies?
Bitcoin plummeting
If the price of an instrument within a year increases three times, it is always suspicious. No matter what asset it is. But an increase ten times bigger clearly indicates that this is a bubble, which must sooner or later throw the trend into reverse. Nobody will tell you how big this retracement or correction will be, to which point the price will return. But that this will happen is for sure.
As to bitcoin, there were several unfortunate events at the end of 2017 that coincided with each other. The three major ones included: (1) Korea's crypto exchange going bust following a cyber attack, (2) the study on the actual "bitcoin decentralisation" (and the potential threat for other cryptocurrencies given that 77% of the computing power is in China which has declared not to support cryptocurrencies anymore), (3) the December effect, investors taking their profits.
Cryptocurrencies and emotions
I personally don't favour instruments associated with too much emotion. Cryptocurrencies are one of them. Trading is strongly influenced by psychology and crowd behaviour driven by emotions. For instance, despite the bad news about bitcoin and new studies demonstrating bitcoin risks, the price is rising, again. How come that within a day bitcoin compensated most of the losses accumulated over the whole week? The driver was emotions attracting newcomers with its lower price.
TIP
: Because traders are significantly affected by psychological factors we recommend you control your emotions. This is why we write our
tips for money management
. Using the right money management you don't have to fear emotions. If you stick to the rules nothing should make you overreact. Your correct mindset will help you in trading
binary options
, as well as
forex and cfd
.
Cryptocurrencies and the year 2018
In January you can make use of what is called "the January effect" when the value of most of the instruments rises above the average. The January effect may positively affect cryptocurrencies, as well. Bitcoin is closely watched by all traders. In 2018, this should continue. But from the investor's point of view, I wouldn't underestimate other cryptocurrencies that might endanger bitcoin's leading position and offer even a better profit.
These are the altcoins (alternative cryptocurrencies) whose value should grow by at least 200% in 2018:
Litecoin (value, at the time of writing the text, USD 254. Forecast for 11 January 2019: USD 1500)
IOTA (value, at the time of writing the text, USD 3.74. Forecast for 11 January 2019: USD 15)
NEO (value, at the time of writing the text, USD 120. Forecast for 11 January 2019: USD 500)
Verge (value, at the time of writing the text, USD 0.22. Forecast for 11 January 2019: USD 2)
WAX (value, at the time of writing the text, USD 2. Forecast for 11 January 2019: USD 50)
Note: Don't get confused. This is not an investment recommendation. It is purely our personal opinion. Early next year, we are going to write a summary on how we have succeeded with our forecast.
Cryptocurrencies and beginners
If you are a beginner in this business be cautious. Cryptocurrencies are volatile and not an ideal instrument for beginners. Having this is mind, it might be better not to focus on bitcoin but choose less popular cryptocurrencies which may offer a bigger growth potential. However, if you have read a lot about bitcoin and know bitcoin like the back of your hand do start trading bitcoin.
Author