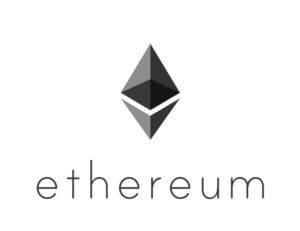 The number of virtual currencies (cryptocurrencies) is big, ranging from hundreds to thousands. According to some estimates, there are about 2 000 different types of cryptocurrencies. The majority of people, do not know what the term "cryptocurrencies" means or know one cryptocurrency only, bitcoin.
Which is a shame? Bitcoin is not the only player in the virtual currencies market, maybe not even the best one. Right now, Ethereum is the second major cryptocurrency. With 20% of bitcoin's capitalization, Ethereum is still a rare cryptocurrency.
What is ethereum?
Ethereum is a type of cryptocurrency based on different ways of creation (mining), retention (processing of orders) and development (limited/growing number of cryptocurrencies). This is where ethereum differs from the rest of the currencies.
To be more specific, ethereum is based on a blockchain technology (a decentralized database protecting from unauthorized intervention both internally and externally). The smooth process is ensured through smart contracts, a set of decentralized tasks (an actual programming code running across the network preventing data manipulation).
By principles, the ethereum is a typical virtual currency in which the blockchain offers opportunities usable in IT. If you want to learn more about this currency I recommend you read the official website, ethereum. The website offers the basic statistics about the cryptocurrency such the quantity, mining process, reward etc.
Price (exchange rate) of Ethereum
Advantages
The major advantages include a transparent and well-designed system with clear safety measures, which has lead to the formation of EEA (Enterprise Ethereum Alliance) with member organizations such as Microsoft or JP Morgan Chase.
Seen by the community as a conceptually well-designed currency, the ethereum boom began. It was so strong that it could, in the near future, jeopardize bitcoin's primacy. As mentioned above, Ethereum is currently the second most valuable virtual currency (resource: November 2017).
The biggest boom coincided with the period in which ethereum was used as one of the major currencies for ICO (to be described in more detail in one of our next articles)
How to trade ethereum
Ethereum is a cryptocurrency – a currency almost like any other currency. Eventually, it means that it is subject to the same set of rules and regulations. Along with the technical analysis, you should not forget about EEA (members statements on ethereum or addition of new important members). These are additional fundaments that may contribute to the volatility of the price.
Unlike other currencies such as bitcoin or Monero, ethereum is not anonymous. This is why one should keep an eye on what the developers Vitalik Buterin and Gavin Wood do. Their opinions may strongly impact the price of ethereum.
Unless you intend to use ethereum for buying goods and services you can trade it on Forex or other cryptocurrency exchanges. Most brokers show ethereum's exchange-rate against the US dollar. If your trading strategy is sufficiently robust it should work for ethereum, too. A prior test using historical data is highly recommended. If you want to buy ethereum, you can do it simply with coinbase. Check out the review.
Ethereum as binary options
Obviously, you can trade Ethereum as binary options. At present, this type of trading is being offered primarily by IQ Option and BD Swiss. More details about the trading of cryptocurrencies with individual brokers can be found here: How to trade cryptocurrencies with binary options brokers.
For more details about cryptocurrencies read below:
Author