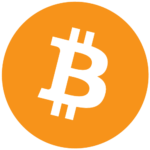 Whether you are a bitcoin fan or not, you have to admit that this virtual currency offers a wide range of profits both in the long-term and short-term view.
Technical traders like to look at and analyze graphs. Great software for graph analysis is MetaTrader or TradingView. But how to display a bitcoin graph or other cryptocurrencies graph in MetaTrader, and how to start speculating with this cryptocurrency?
Bitcoin as a common currency
Bitcoin is a virtual currency (cryptocurrency), but for traders, it is just another currency. Of course, there are some specific constraints within this trading area, and we follow different information than with the currencies issued by the state, but the basis is the same. It is a currency that can be exchanged for any other currency.
Many factors can influence the bitcoin price. These are, for example, miners who keep the system running, technical advantages, limitations in convertibility or the willingness of people to pay with bitcoin. Again, there is a clear parallel with classic currencies, with which we also have a system that we trust or not (central bank) and of course the willingness of people/investors to hold and use the currency.
Bitcoin is the same in all these aspects. As already mentioned, it has no state regulations, no one actually owns it, so only supply and demand can really affect it. The latter clashes in the foreign exchange market and creates an exchange rate that you can view and speculate on. Of course, you can use the well-known and popular MetaTrader to do so.
MetaTrader and Bitcoin
So how to get Bitcoin's chart in MetaTrader so you can analyze it the way you're used to?
First you need to download MetaTrader 4 from one of the CFD brokers. If your broker allows speculations on bitcoin, you should simply find it in the list of available assets. Look for BTC in the list, similar to USD or EUR. Sometimes bitcoin brokers mention it under the name XBT.
Consequently, a graph will appear, and you will be able to trade as you are used to.
Note: You do not have to trade with a broker whose MT4 you want to use to display the graph. You can only use it for the graph itself and do the actual transactions on any cryptocurrency exchange.
Beware of bitcoin itself, especially when it comes to its position and its volatility. If you do not have much experience with trading, we would recommend you first try trading on the forex demo account, where you can try everything with fictitious money, get a feel of the market and learn what you can afford.
Of course, you can use trend lines, oscillators and other indicators such as RSI, MACD, moving averages and other on the bitcoin graph in MetaTrader. Quality trading forex strategies are usable across instruments. So, whatever you trade on EUR / USD should also work with BTC / USD. Of course, there is always room for minor modifications such as stop loss, take profit and adjust to the volatility. But the trading strategy logic should remain the same.
Who supports bitcoin trading? 
Brokers allowing to display a bitcoin graph against another (crypto) currency are already numerous and their number is increasing. Here we can mention BDSwiss or Robo Markets.
Trading cryptocurrencies is also offered by a popular broker among beginners (especially for its simplicity). We are of course talking about IQ Option. With this broker, you are trading directly in the browser (or via their app). IQ Option has one of the best trading platforms on the market, so there is no need to use MT4.
Brokers supporting the display of bitcoin graphs and other cryptocurrencies are getting larger in numbers mainly because of their increasing popularity. Check the currencies overview to see if you can see BTC with your provider as well, as it is very likely. If not, you can use the services of many other brokers that support cryptocurrencies. Today, you can send bitcoin directly to a merchant's account with several intermediaries.
Backtesting
One of the main advantages of bitcoin in MetaTrader is backtesting, i.e. testing strategies on historical data. Thanks to the MT4 Strategy Tester, you can try how your business strategy works backward.
Many traders work with time series from cryptodatadownload.com, where you can find, for example, the famous Bittrex, Coinbase Pro or Binance.
Author